AirAsia Flight Climbed Quickly, Then Stalled Before Crash, Reports Say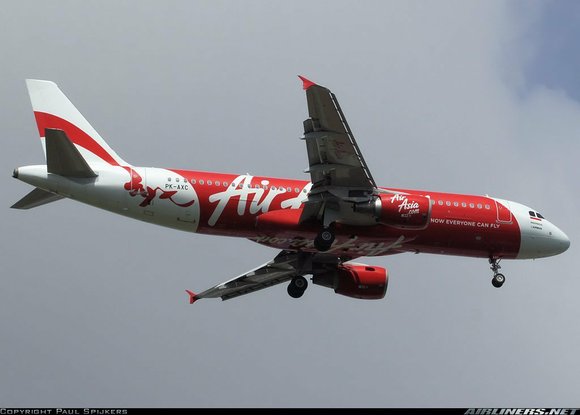 By Catherine E. Shoichet
CNN
(CNN) -- AirAsia Flight QZ8501 climbed rapidly before it crashed, a top Indonesian official said Tuesday.
Then the plane stalled, Transportation Minister Ignasius Jonan said at a parliamentary hearing, according to the AFP and Reuters news agencies.
"The plane, during the last minutes, went up faster than normal speed ... after then, it stalled. That is according to the data from the radar," Jonan said, according to the news agencies.
At one point, the plane was climbing at a speed of 6,000 feet per minute, Jonan told the hearing.
A fighter jet like the F/A-18 Super Hornet can barrel through the air at 30,000 feet per minute. But commercial jets are designed to travel at a much slower rate.
The latest data shows the AirAsia plane, an Airbus A320, was climbing at a rate that was twice as fast as it "could and should do on its own," CNN Aviation Analyst Mary Schiavo said.
"I think that means there was a tremendous amount of winds and weather," she said.
The commercial jet lost contact with air traffic controllers on December 28 as it flew from the Indonesian city of Surabaya toward Singapore with 162 people on board.
Amid increasingly bad weather, one of the pilots had requested to deviate from the plane's planned route, AirAsia has said. And experts have speculated since Day One that storms might have played a role in the plane crash.
If the plane was climbing at 6,000 feet per minute, Schiavo said, numerous alarms would have sounded in the cockpit. But if the aircraft got caught in an updraft, she said, the pilots might not have been aware at first of why it was climbing so quickly when they weren't inputting that into the controls.
Picture your speedometer showing your car accelerating when your foot isn't pressing on the gas pedal.
"The pilots would have had control of the plane," she said, "but may not have even realized what was occurring because of the confusing readings from the aircraft."
Last week, searchers recovered the plane's so-called black boxes, which investigators hope will help them determine what happened aboard the doomed flight.
Indonesian investigators say audio recordings from the plane's cockpit contain no sounds of gunfire or explosions, making it unlikely the plane was brought down by terrorism.
While transportation officials focus on figuring out what happened, search teams are still looking for most of the bodies of the people who were on board the plane.
More than three weeks after the crash, the remains of 53 people have been recovered, some of them still strapped into seats. Many of the rest could be in the wreckage of the fuselage, which searchers located last week at the bottom of the sea.
Efforts to examine and get inside the wreckage have been hindered by high waves and strong currents.
CNN's Jethro Mullen, Aaron Cooper and Belle Reynoso contributed to this report.
For more information, visit cnn.com