Rejina's "Gossip Fix" - Celebrities Out & About...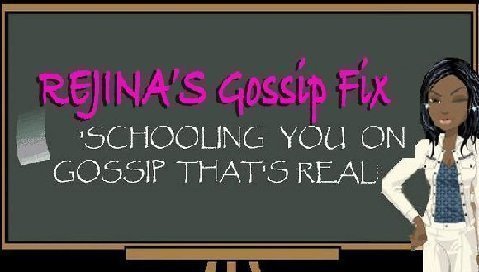 Actress/singer Jennifer Lopez stopped to speak to fans as she arrived at 'The Wendy Williams Show' in NYC on Tuesday. J-Lo is one of Wendy's all-time favorite guests.
Reggae artist Ziggy Marley and his family were seen heading to the movie theaters on MLK Day in Hollywood, CA. The paps didn't say if they saw the civil rights movie 'Selma'.
Former Miss America Vanessa Williams, 51, was seen arriving at LAX airport in Los Angeles, CA. on Monday.
Champion boxer Manny Pacquiao signed copies of the 'Manny' movie poster for fans in Hollywood, CA. Manny laughed at a reporter's suggestion that boxer Floyd Mayweather is wetting his pants at the thought of fighting the 36-year-old Filipino world champion. Calling Mayweather a "pawn," Pacquaio gave him a deadline to agree to a mega-fight on May 2nd, or the fight is off. Mayweather, 37, has ducked and dodged Manny for most of his career. Floyd is considering giving a rematch to Miguel Cotto — a move some are referring to as cowardly.
Socialite Daphne Joy, who has a son with rapper 50 Cent, attended the Los Angeles Premiere of 'Manny' held at TCL Chinese Theatre in Hollywood, on Tuesday.
Actress Regina Hall enters the 'Today' show studios in NYC.
Former child star Demi Lovato gave the paparazzi an eyeful as she was leaving the Ivy restaurant in Los Angeles, CA., on Tuesday. Demi was one of several stars attending a party in singer Nick Jonas' honor.
Part-time singer Christina Milian and retired MMA fighter Chuck Liddell assumed a boxing stance at the World Premiere of 'Manny' in Hollywood , CA., on Tuesday.
Khloe Kardashian and her sister Kendall Jenner (not pictured because she's irrelevant) lunched in Beverly Hills yesterday.
'The Real House Wives of Atlanta' star NeNe Leakes showed off her new wig and a new man while dining out at Mr Chow in Beverly Hills, CA., on Tuesday. Does anyone know this man's name?
"Celebrity Apprentice" star Shawn Johnson made an appearance on the 'Wendy Williams Show' in New York City, Tuesday.
For more information, visit www.facebook.com/yourgossipfix