Kanye Previews New Collab With Rihanna
Willie Grace | 1/23/2015, 6:02 p.m. | Updated on 1/23/2015, 6:02 p.m.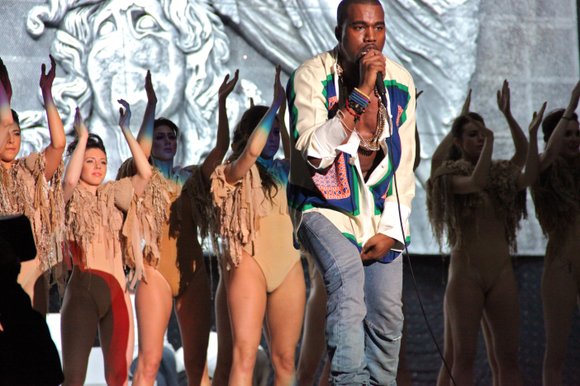 During an impromptu visit to the iHeartMedia Music Summit on Wednesday, Kanye West talked shop about his success is getting some of his biggest hits on radio to the room full of radio programmers.
He shared his insights on how his distinct and innovative production style has influenced current and future artists, and told those in attendance that his recent release with the legendary Sir Paul McCartney, "Only You," grew out of a jam session with the former Beatle. Toward the end of his appearance, Kanye played a new song featuring Rihanna, as yet untitled. Given West's and RiRi's penchant for making hits, no doubt this new collab is going to be a scorcher.
For more information go to http://www.blackamericaweb.com