American Heart Association Celebrates Heart Month with Awareness Activities Throughout February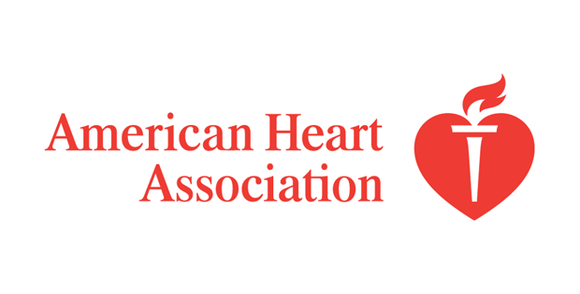 HOUSTON (Jan. 26, 2015) – Each February, the American Heart Association (AHA) shines a spotlight on the number one killer of all Americans – heart disease - through a variety of awareness events. Throughout the month which is also known as American Heart Month, Houstonians are encouraged to join the AHA's efforts by participating in National Wear Red Day (Feb. 6), committing to a healthy lifestyle, and speaking "red" by spreading the message that heart disease is the primary health threat for those that we love.
While heart disease is a risk for all Americans, women are still at a greater risk. In fact, cardiovascular diseases cause one in three women's deaths each year, killing approximately one woman every minute. Over the last 10 years, AHA has made remarkable progress through its Go Red for Women Campaign; however, there is still much work to do. An estimated 43 million women are affected by cardiovascular disease. The Go Red For Women movement works to make sure women know they are at risk so they can take action to protect their health.
Houstonians are invited to champion the AHA's cause by participating in various events throughout the month:
o Free Heart Month Guest Speaker: AHA can provide a speaker to come and share the signs and symptoms of heart disease and stroke, and speak about numerous topics during Heart Month.
The organization kindly requests a two week lead time and an audience of at least 25 people. For more details, contact 713-610-5000 or email Gabriel.vega@heart.org.
o Free Blood Pressure Checks at Walgreen's: This year during Heart Month, Walgreens, a national sponsor of the AHA, will offer free blood pressure checks at all pharmacies. In addition, customers will have an opportunity to make a donation to AHA at the credit/debit pin pad when they check out. Last year, this raised more than $6 million.
o Reliant Heart Energy Power Plan. Reliant Energy will make a $100 and issue a $100 credit for each new customer that signs switches to their Heart Power Plan. For more information visit www.reliant.com or call 1-866-222-7100 and mention promo code XA1NJX.
o Soma's Touch a Heart Campaign. Soma will donate $1 to the American Heart Association for every bra sold 2/5/15 through 3/11/15, for a total donation of $20,000. And throughout 2015, Soma will collect donations from customers in stores and online with 100% of funds raised benefitting the American Heart Association. Learn more at Soma.com/AHA.
o National Wear Red Day Proclamation at City Hall: Join AHA Staff and Mayor Pro-Tem Ed Gonzales when the Houston City Council issues an official proclamation recognizing National Wear Red Day. City Council members have been asked to show their support of American Heart Month by wearing red.
o Macy's Wear Red Sale: Go Red for Women national sponsor Macy's will again offer all-day savings to customers that purchase a Red Dress Pin for $2.00.
Feb. 6, 2015 – 12th Annual National Wear Red Day