American Heart Association Celebrates Heart Month with Awareness Activities Throughout February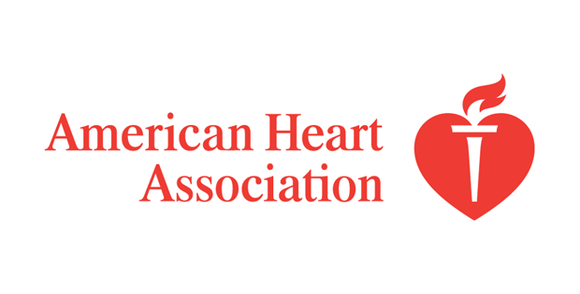 HOUSTON (Jan. 26, 2015) – Each February, the American Heart Association (AHA) shines a spotlight on the number one killer of all Americans – heart disease - through a variety of awareness events. Throughout the month which is also known as American Heart Month, Houstonians are encouraged to join the AHA's efforts by participating in National Wear Red Day (Feb. 6), committing to a healthy lifestyle, and speaking "red" by spreading the message that heart disease is the primary health threat for those that we love.
While heart disease is a risk for all Americans, women are still at a greater risk. In fact, cardiovascular diseases cause one in three women's deaths each year, killing approximately one woman every minute. Over the last 10 years, AHA has made remarkable progress through its Go Red for Women Campaign; however, there is still much work to do. An estimated 43 million women are affected by cardiovascular disease. The Go Red For Women movement works to make sure women know they are at risk so they can take action to protect their health.
Houstonians are invited to champion the AHA's cause by participating in various events throughout the month:
o Free Heart Month Guest Speaker: AHA can provide a speaker to come and share the signs and symptoms of heart disease and stroke, and speak about numerous topics during Heart Month.
The organization kindly requests a two week lead time and an audience of at least 25 people. For more details, contact 713-610-5000 or email Gabriel.vega@heart.org.
o Free Blood Pressure Checks at Walgreen's: This year during Heart Month, Walgreens, a national sponsor of the AHA, will offer free blood pressure checks at all pharmacies. In addition, customers will have an opportunity to make a donation to AHA at the credit/debit pin pad when they check out. Last year, this raised more than $6 million.
o Reliant Heart Energy Power Plan. Reliant Energy will make a $100 and issue a $100 credit for each new customer that signs switches to their Heart Power Plan. For more information visit www.reliant.com or call 1-866-222-7100 and mention promo code XA1NJX.
o Soma's Touch a Heart Campaign. Soma will donate $1 to the American Heart Association for every bra sold 2/5/15 through 3/11/15, for a total donation of $20,000. And throughout 2015, Soma will collect donations from customers in stores and online with 100% of funds raised benefitting the American Heart Association. Learn more at Soma.com/AHA.
o National Wear Red Day Proclamation at City Hall: Join AHA Staff and Mayor Pro-Tem Ed Gonzales when the Houston City Council issues an official proclamation recognizing National Wear Red Day. City Council members have been asked to show their support of American Heart Month by wearing red.
o Macy's Wear Red Sale: Go Red for Women national sponsor Macy's will again offer all-day savings to customers that purchase a Red Dress Pin for $2.00.
Feb. 6, 2015 – 12th Annual National Wear Red Day
o Free Wear Red Day Kit: Show your support by wearing red to build awareness and inspire action. The AHA has created a free Wear Red Day activation kit. To access, please visit: www.goredforwomen.org/wearredday
o 'Couture for A Cause' at Melodrama Boutique: On Feb 6, fashion and health merge in support of Go Red For Women. Guests are invited to will shop, enjoy lite bites and beverages and learn more about the AHA. A portion of the Melodrama sales from the evening will be donated to the American Heart Association. Melodrama Boutique 5306 Alameda Rd. Houston 77004. Event Time: 5-9pm. For more information please visit: www.melodramaboutique.com.
o Red Buildings: Many Houston institutions will celebrate the National Wear Red Day on February 6 by turning their building reds including City Hall, Hotel ZaZa, Houston Public Library, Houston Fire Station 8, many Memorial Hermann buildings, Riverway Business Services. Hines has encouraged its buildings worldwide to show support. Locally, that includes Williams Tower, One Shell, Chase Tower, 717 Texas, and 1100 Louisiana, and 16945 Northchase.
o Work out for Free at the Y: On Feb. 6, the Y invites anyone wearing red in honor of Go Red For Women Day to work out for free at any of its Houston-Area YMCAs. Guests will need to check-in at the front desk to participate. To participate, register as a guest member with the Y staff at the Welcome Center. Some restrictions may apply. To find the Y location nearest you, visit www.ymcahouston.org.
o Pink Goes Red For Day: On Feb. 7, Alpha Kappa Alpha Sorority Incorporated® Houston Metropolitan Area Chapters host "Pink Goes Red for A Day" at Houston Baptist University. This event is a free women's health symposium and will feature local health professionals who specialize in cardiovascular disease, stroke, nutrition and physical fitness. A lite lunch and door prizes will be provided. Houston Baptist University is located at 7502 Fondren Street, Houston, TX 77074. Event Time: 11am-2pm. To register visit: www. pinkgoesredhouston.eventbrite.com or email pinkgoesredhouston@gmail.com.
Feb. 8, 2015 – Go Red Sunday
o Go Red Sunday: On Feb. 8, the AHA encourages faith-based organizations to celebrate heart month and wear red day through a program called "Go Red Sunday." Local organizations can download a free kit to participate at: www. goredforwomen.org/goredsunday
o Macy's Extended Red Dress Pin Sale: Macy's will offer an extended Red Dress Pin Sale for $2.00 with all proceeds benefitting Go Red For Women. Customers who buy the pin will receive all-day savings at Macy's.
o Go Red For Women Red Dress Collection Watch Party: The American Heart Association-Houston will host a watch part for the Go Red For Women Red Dress Collection. A high fashion kick off to Mercedes Benz Fashion week, this year's event is the place to be and even features Houston's own Veronica Sanchez, a national spokeswoman for the Go Red For Women Campaign. For more information call 713.610.5000.
o Houston Heart Ball at Hilton Americas: Love is in the air as AHA hosts the most anticipated social event of the season, the 2015 Heart Ball by The Friedkin Group and Lexus. This elegant, black-tie event will feature dinner, dancing and a live auction. For more information and tickets visit: houstonheartball.heart.org or contact 713.610.5000.
o Theatre Under The Stars presents Kinky Boots: See the exhilarating Tony Award® winning production Broadway musical that will lift your spirits to new high-heeled heights! Join TUTS at The Hobby Center for this "big-hearted hit" and celebrate heart health month on Friday, February 20 at 8:00 PM. Visit TUTS.com and use promo code: KBHEART to receive a ticket discount!
o Discount Admission for Houston Roller Derby Season Opener: Roller Derby fanatics can enjoy a $2 discount for tickets to the Psych Ward Sirens' season opener on Feb. 21st at Bayou Music Center, 520 Texas Street. Discount tickets are available via www.houstonrollerderby.org using code HEART. Expires 7 p.m. on Feb. 18.
o Whole Foods Markets Community Giving Day: Shop for a Cause at all nine greater Houston area Whole Foods Market stores. In partnership with Whole Foods Markets, five percent of sales from this day will go to purchase CPR Training Kits for local schools as part of the AHA's CPR In Schools program. The day-long event will feature CPR hands-only demonstrations by AHA Volunteers as well as information on how AHA is helping the Houston community through CPR in Schools. Visit wfm.com to find your neighborhood Whole Foods Market.
The Go Red for Women Campaign is sponsored nationally by Macy's and locally by Methodist Hospital. Houstonians and organizations that are interested in volunteering or supporting the cause are invited to call 713-610-5000 or visiting www.heart.org/houston. Connect with the local office through social media by visiting www.facebook.com/ahahouston or on Twitter @ahahouston with the hashtag #gored.
ABOUT GO RED FOR WOMEN
Go Red For Women is the American Heart Association's national movement to end heart disease and stroke in women because it's not just a man's disease. In fact, more women than men die every year from heart disease and stroke. The good news is that 80 percent of cardiac events can be prevented with education and lifestyle changes. Go Red For Women advocates for more research and swifter action for women's heart health. The American Heart Association's Go Red For Women movement is nationally sponsored by Macy's, with additional support from our cause supporters. For more information, please visit GoRedForWomen.org or call 1-888-MY-HEART (1-888-694-3278).