Apple Pay won't add to Apple's profit
Willie Grace | 1/26/2015, 9:34 p.m. | Updated on 1/26/2015, 9:34 p.m.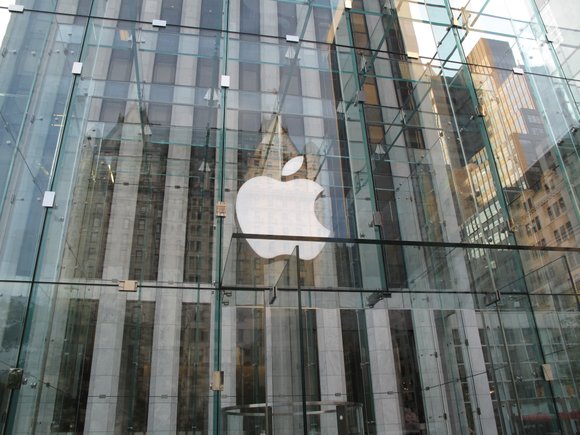 NEW YORK (CNNMoney) -- Apple is expected to announce that it had a quarter for the history books during the last three months of 2014. But Apple Pay will most likely be little more than a footnote.
The payments system is taking off -- but it's not that widely used yet.
"Apple Pay is not likely to be a material revenue stream on its own anytime soon," said Colin Gillis, analyst at BGC Partners.
Apple gets just 15 cents for every $100 in Apple Pay transactions, according to Gillis.
So for Apple Pay to move the needle just 1% on Apple's expected sales in the last three months, users would have had to use it for transactions worth $451 billion (which is highly unlikely).
Major retailers are practically falling over themselves to accept Apple Pay. It's in McDonald's drive-thrus, Whole Foods checkouts and it's part of the Staples app. Every major credit card has signed up to work with Apple Pay. And it will be a big part of the highly anticipated Apple Watch coming this spring.
Apple Pay is genuinely easy and convenient to use. It's safer than using a credit card. And Apple Pay is the only mobile payments technology this decade that most people have heard of (maybe other than ISIS, which recently had to change its name to Softcard for obvious reasons).
Yet with Apple taking just 0.15% of every Apple transaction, all that love and goodwill isn't going to add anything significant to the company's bottom line. So why bother?
That's because Apple Pay is a smart investment for Apple for other important reasons:
1) It locks people into the iPhone. All that convenience and security make Apple Pay an attractive option for customers. Even if Apple made Apple Pay free for retailers, that might be enough for Apple Pay to be a good investment. Since the iPhone is the only smartphone that runs Apple Pay, it locks people into Apple's world of apps and hardware.
2) Apples are everywhere in stores now. Apple is already one of the world's most beloved and trusted brands. Now, Apple's logo is appearing next to Visa, MasterCard and American Express on credit card terminals at retailers across the world. That's some pretty effective advertising.
3) It could move the needle one day. Just because Apple doesn't make a lot of money on Apple Pay today doesn't mean that it couldn't in the future. Credit card companies charge between 1.5% and 3% for every swipe. If Apple Pay becomes a more dominant form of payment in the coming years, Apple could easily raise its fees.
That's not a ridiculous assumption. Online, consumers now spend nearly as much on their mobile phones as they do on their desktop and laptop computers, according to digital marketing company Criteo. At physical stores, mobile Payments is expected to become a $142 billion business by 2019, according to Forrester Research.
So Apple Pay won't show up in Apple's quarterly financial report on Tuesday. But one day, Apple Pay could move the needle.
For more information go to http://www.cnn.com