'RHOA' Star Claudia Jordan Claims Laptop with Sex Tape Was Stolen
Willie Grace | 1/26/2015, 4:56 p.m. | Updated on 1/26/2015, 4:56 p.m.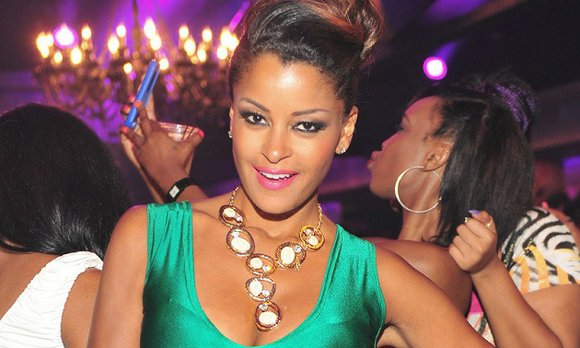 "The Real Housewives of Atlanta" star Claudia Jordan told folks on Instagram her laptop was stolen out of the backseat her car last week.
And it's not a good look for the reality star being that she had "personal" content on her laptop. Of course she wants it back and even offered a reward for whoever returns it while promising not to prosecute.
"Wow….they stole my laptop. Devastated. $$$ Reward for whoever returns it- no questions asked and no charges will be pressed. I just need my computer for work. Police said my car was the 3rd car in 40 minutes."
But not everyone is buying Jordan's story. Her ex-boyfriend Joel Randell claims she staged her laptop being stolen so she could leak their sex tape. Therefore, she could use it as a storyline on "RHOA."
"After the reported 'robbery' of her laptop from her car last week, it became clear to me that Claudia is likely planning to leak the tapes," he told Radar Online. "The car break-in was staged. She would never in a million years leave her laptop in her car unattended.
She's on her laptop constantly, and she has way too much personal information on it. She's probably planning to leak it to bolster her storyline on RHOA."
He added, "if the tapes are leaked, or even if screen grabs with images of me come out, I'm suing Claudia AND the outlet who post them for defamation."
For more information go to http://www.blackamericaweb.com