Democratic senators to hold back on Iran sanctions
Willie Grace | 1/27/2015, 6:40 p.m. | Updated on 1/27/2015, 6:40 p.m.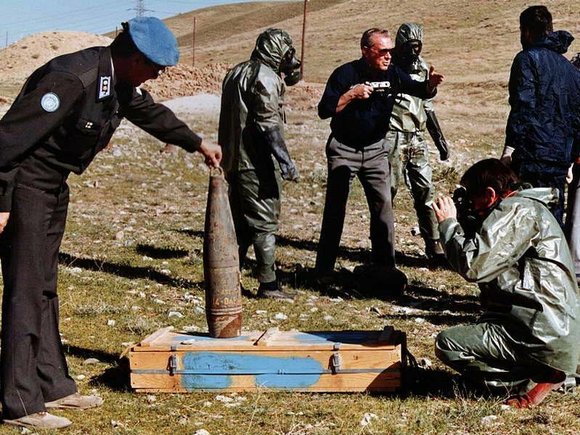 WASHINGTON (CNN) -- Sen. Bob Menendez promised Tuesday to hold off his support for additional sanctions against Iran until after a March deadline.
Menendez, the lead Democratic sponsor of the Nuclear Free Iran Act, announced Tuesday during a Senate Banking Committee hearing on Iran that he sent a letter to President Barack Obama vowing alongside other Democrats not to support his own sanctions bill until after the initial deadline.
The decision makes it certain that the Senate cannot reach a veto-proof majority before the March deadline and unlikely it can reach a filibuster-proof majority to surpass Obama's veto. The news came just a week after Menendez accused the administration of peddling talking points "straight out of Tehran."
The senator from New Jersey said he would not support passage of the bill on the Senate floor until after the March 24 deadline for negotiators in Geneva to reach a framework agreement for a final deal.
The U.S., Iran and the five other negotiating partners have set a final deadline for July.
Sen. Corker, a Tennessee Republican, who is pushing a separate bill that would allow Congress to weigh in on a final deal, said it's unlikely the Senate will vote on a sanctions bill with Menendez and key Democrats pulling back.
"If we want to speak with one voice and show strength to Iran it's likely that we're not going to vote on the Senate floor on sanctions until after March 24," Corker said.
Deputy Secreatary of State Tony Blinken said Menendez's decision to pull back recognizes that negotiators "could use the time and space effectively."
He said it answers "a big problem that we had."
Menendez worked with Sen. Mark Kirk, the lead Republican sponsor of the sanctions bill, to recraft the legislation in an effort to attract additional Democratic support.
But Obama, his administration and foreign partners have made a full-court press urging Congress to give the negotiations more time, arguing that a sanctions bill would undermine the talks and send the Iranians scurrying.
It was not immediately clear which senators had signed on to the letter, but Sen. Chuck Schumer, another key Democratic support of additional sanctions, said Tuesday that he did.
He will, however, support the bill in markup on Thursday to ensure a bill is ready for a vote on the Senate floor if no agreement is in sight after the March deadline.
For more information go to http://www.cnn.com