J.J. Watt On Top of the World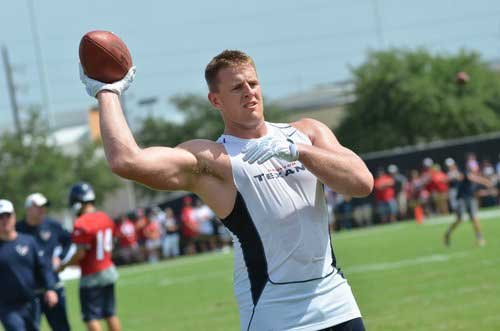 Late nighters who are fans of Jimmy Kimmel Live got a treat as Houston's own J.J. Watt was a special guest. We know he is a beast on the football field with the Houston Texans but it appears that J.J. has some acting chops. Jimmy Kimmel is known for having some pretty hilarious skits on his show and J.J. got to take a hand in one.
See the sit down interview between J.J. and Jimmy Kimmel where J.J. reveals how he went to Google to research how to spend his millions.
In addition, J.J. showed off his athletic skills by recreating a 55 inch jump on stop of a platform with Jimmy Kimmel and his assistant Guillermo underneath. Check out the video.
For more information, visit www.abc.go.com/shows/jimmy-kimmel-live