Pressure Mounts for Boy Scouts to Change Anti-LGBT Policy: California High Court Bars Judges from Participating in Organization
HRC Hails Ethics Rule Change That Reflects Movement in Corporate World to Stop Funding Discriminatory Non-Profits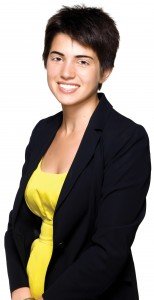 WASHINGTON - Today, the Human Rights Campaign (HRC) Foundation, the educational arm of the nation's largest lesbian, gay, bisexual and transgender (LGBT) civil rights organization, commended the California Supreme Court for barring judges from non-profit youth organizations like the Boy Scouts of America that discriminate against LGBT people - mirroring new standards HRC will require Fortune 500 to meet in its annual Corporate Equality Index (CEI).
"'The Boy Scouts of America's practice of discrimination in banning LGBT leaders is not just wrong but totally incompatible with professional values of equality, fairness and equal opportunity," said Deena Fidas, director of HRC Foundation's Workplace Equality Program, and co-author of the foundation's annual Corporate Equality Index, which rates Fortune 500 companies on LGBT equality in the workplace.
"The move on the part of California's judges to bar participation in groups like BSA mirrors what we are seeing among corporate allies of equality - a widespread rejection of the organization's stubborn unwillingness to join the 21st century," Fidas said. "In maintaining its practice of anti-LGBT discrimination, BSA undermines its own stated commitment to communities and youth, as well as its own survival as companies increasingly pull funding and resources from discriminatory groups."
The change to judicial ethics rules will effectively prevent judges in California from participating in the Boy Scouts of America (BSA), which bans gay and lesbian adults from serving as leaders in the organization. The group in 2013 voted to allow openly-gay youth to participate in Boy Scouts, but has maintained its longstanding ban on LGBT leaders.
This year, HRC announced new criteria for its annual CEI that will require businesses to implement philanthropic giving standards prohibiting company donations to groups, like the BSA, that have anti-LGBT policies. Businesses including Caterpillar, Intel, Disney, and UPS have already publicly stated that they will no longer fund the BSA because of its discrimination against LGBT people.
Judges in California have until January 21, 2016, to comply with the court's welcome edict. The high court also lifted a ban on judges' participation in military organizations in light of the fact that gay and lesbian people can now serve openly in the military. But left unaddressed is the egregious fact that the military still bans transgender people.
The Human Rights Campaign is America's largest civil rights organization working to achieve lesbian, gay, bisexual and transgender equality. HRC envisions a world where LGBT people are embraced as full members of society at home, at work, and in every community.
For more information, visit www.hrc.org