Rienzi Presents Salon at Sunset on Wednesday, February 4
From Royal Menagerie to Royal Mistress: Rienzi's Porcelain Sculpture in Context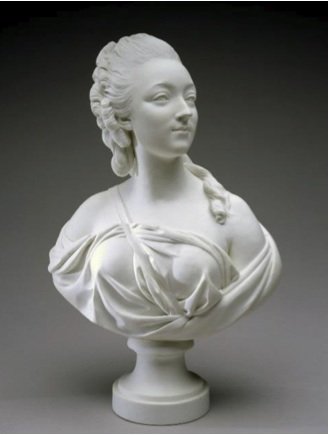 Museumgoers often associate the term "sculpture" with works made of heavy, permanent materials such as marble or bronze. Eighteenth century Europe, however, saw the proliferation of smaller sculptural works in the fashionable—and expensive—material of porcelain. Candace Clements, PhD at the University of Houston, will consider a few isolated porcelain sculptures in the Rienzi Collection and explore how they fit into a much broader picture of artistic innovation favored by this novel, and royally privileged, medium.
Doors open at 6:30 p.m. for a tour of Rienzi before the talk at 7 p.m. Guests are invited to enjoy social time over wine and bites following the Salon.
When: Wednesday, February 4, 2015, from 6:30 to 8:30 p.m.
Where: Rienzi, 1401 Kirby Drive
Free, limited parking is available at Rienzi or on Lazy Lane in River Oaks.
Admission: Admission is $20 for the general public and $18 for MFAH members. Tickets include a reception with wine and light bites. Please visit www.mfah.org/salonatsunset or call 713.639.7800 for reservations and more information.
Background: Rienzi, the MFAH house museum for European decorative arts, is the former home of philanthropists Carroll Sterling Masterson and Harris Masterson III. Opened to the public in 1999, Rienzi houses a substantial collection of European decorative arts, paintings, furnishings, porcelain, and miniatures. Rienzi welcomes some 19,000 visitors each year for tours, family programs, lectures, concerts, and a variety of special events.
Funding: Education programs at Rienzi receive generous funding from the Sterling-Turner Foundation; The Brown Foundation, Inc.; the Carroll Sterling and Harris Masterson III Endowment; and the Caroline Wiess Law Endowment for Rienzi.
for more information, visit mfah.org