Terry Crews on Playing a Woman: 'You Put Me In A Dress, I'm More Manly'
Willie Grace | 1/28/2015, 11:03 a.m. | Updated on 1/28/2015, 11:03 a.m.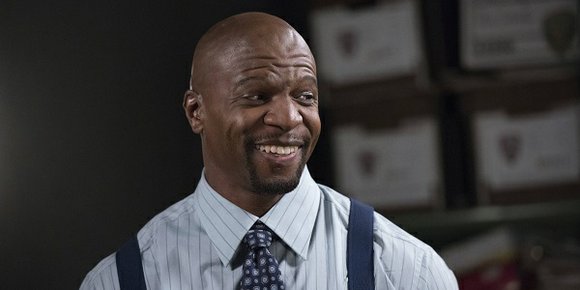 Terry Crews is definitely comfortable in his own skin. And that's apparent in his pre-Super Bowl Old Spice commercial, according to HipHollywood.
In the "Get Shaved in the Face" campaign commercial, he plays himself and his fictional version of his wife. He opened up to HipHollywood about channeling his femininity.
"I got four daughters. I've been married 26-years ," he said jokingly. "I love having fun. One of my favorite TV shows of all times was Bosom Buddies with Tom Hanks and Peter Scolari."
He added, "what I did was channel Tom Hanks and Peter Scolari, that's all you gotta do. Everybody is trying to make a political thing out of it, I'm just having fun. I know I'm a man. You put me in a dress, I'm more manly."
His wife Rebecca Crews said she just "goes with the flow." She added,"Terry has his own lane all by himself. You just do crazy and crazy works."
For more information go to http://www.blackamericaweb.com