H-E-B Issues Voluntary Recall on Hamburger and Hotdog Buns
Style Magazine Newswire | 7/2/2015, 10:17 a.m. | Updated on 7/2/2015, 10:17 a.m.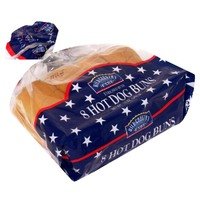 H-E-B, committed to the quality of its products, is issuing a voluntary recall for H-E-B brand hamburger and hotdog buns and Hill Country Fare hotdog buns due to the possible presence of foreign material that might impact the quality of the product. A terry cloth glove used for handling hot pans could have broken up in the dough, resulting in a potential choking hazard. No incidents have been reported. Product on the shelf as of Friday June 26th is not included in this recall. Customers who purchased the product can return the product to the store for a full refund. Customers with any questions or concerns may contact H-E-B Customer Service at 1-855-432-4438.
For more information, visit www.heb.com.