Have a Sweet Summer in Beaumont, Texas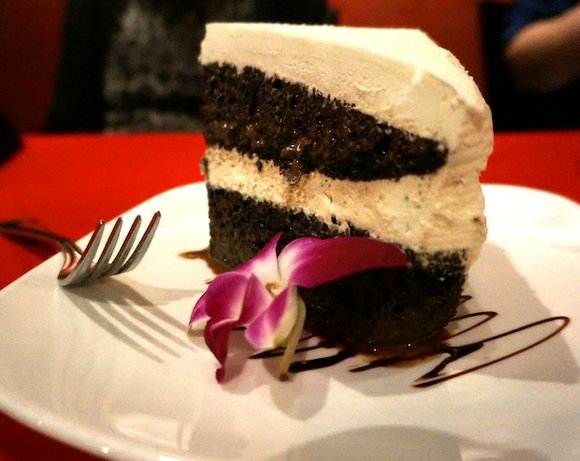 It's a sweet time to be in Beaumont! All sugar lovers are sure to be in heaven at the mention (or taste) of these deliciously crafted creations available at various restaurants around the city.
Crown Pizza ice cream sandwiches
The house-made ice cream sandwiches at Crown Pizza are large enough to share (but we'll leave that choice up to you.) Opened last fall, this Neapolitan-style pizzeria packs soft-serve ice cream between fresh-baked chocolate chip or peanut butter cookies at $3.25 apiece. Families can enjoy them on Crown Pizza's back patio, where there's also a chalkboard fence for kids to draw on.
Suga's bacon ice cream
Are you more of a sweet-and-salty kind of person? Suga's Deep South Cuisine & Jazz Bar has a new flavor on its ice cream menu: Bacon. Like its other ice creams, the bacon option is made in house. Starting with a vanilla base, the chef adds brown sugar, honey, molasses and chopped up bacon to create a delectable blend of flavors.
The Grill's signature Chocolate Tres Leches Cake
Fine dining at The Grill isn't complete without its signature Chocolate Tres Leches Cake. It's a rich, dark chocolate cake soaked in three kinds of cream. Need we say more?
Rao's Bakery & Coffee Cafe bake camps
Just because the kids are out of school during the summer months doesn't mean the learning has to stop. Kids ages 5 to 12 can learn how to make their own sweet treats at Rao's Bakery Bake Camp! Choose between two different one-day classes from 1 to 4:30 p.m.: Cookie Baking and Decorating or Cake Decorating. Children will receive take-home recipes, instruction from Rao's professional baking staff, a drink and cookie break, a T-shirt and a pastry bag plus tips. www.raosbakery.com/bake-camp
Share this story online at www.stylemagazine.com