12-Year Old to Be Honored by Houston City Council for Her Efforts to Sock Out Poverty!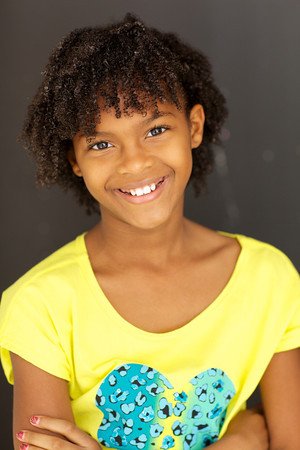 HOUSTON, TX. July 3, 2015—Council Member Boykins will present a proclamation recognizing 12- year-old Princess Jackson on Tuesday, July 7th for her collecting over 1,500 pairs of socks and giving them to people in need. For the past three years Princess gears up to collects socks for the homeless through her non-profit organization Sock Out Poverty. In the month of July and on Christmas Eve, Princess and her Sock Out Poverty Volunteers pass out socks to different shelters and the homeless. This endeavor began while participating in a blanket drive and Princess noticed that some people didn't have something simple as a pair of socks. Since then, it has been her mission to collect socks and pass them out to those in need.
Council Member Boykins makes it his mission to recognize citizens like Princess that are making a difference in the Houston community. Princess Jackson will be the youngest female recipient to be presented with a proclamation by Councilman Boykins. Her name will be added next to others that are doing exceptional things; such as Ezra Roy and Lydia Evans who were both presented with proclamations in the past.
Recently, Princess did a Sock Out Poverty Tour, passing socks out to multiple locations around Houston in order to increase the amount of people's lives she could touch with a pair of socks. So far Princess has covered over 2,000 people's feet around Houston in the past three years with plans on extending her Sock Out Poverty Tour to Beaumont, TX. July 11, 2015 passing out socks at "Some Other Place" and "The Salvation Army"
Princess Jackson's goal fits the Sock Out Poverty motto; "Covering peoples feet one pair of socks at a time" with future endeavors to partner with organizations in the D.C. area she is well on her way to do exactly that!
What: Princess Jackson to receive City of Houston Proclamation from Councilman Dwight Boykins office for her "Sock Out Poverty" Campaign
Where: Houston City Hall
900 Bagby, 1st Floor
Houston, Texas 77002
When: Tuesday, July 7, 2015, 1:00 pm
Who: Princess Jackson, Councilman Dwight Boykins. Mayor Annise Parker (if available)
About Princess Jackson
Princess Jackson has been a professional actor since the age of nine! Her body of work to date includes starring in Independent film "The Time Lord" nominated most "cutting edge" by the San Diego Black Film Festival, featured talent for Wholly Guacamole Oh My Guac campaign, featured talent in Abundant Life Cathedral television commercial, supporting talent in The Museum of Natural Science commercials, runway model in Macy's 3rd Annual Kids Fashion Show and recently landing a role in a new Kids Show "Little Brothers, Big Sisters" airing August 1, 2015 on TV Antenna 34.1 KUVM-LD, 20.3 KTXH-TV, AT & T U-Verse Channel 34, Wavevision: 45 in SD and 65 in HD and Comcast: 307 in SD and 511 in HD.
For more information, visit facebook.com