TOMORROW 2PM: Public Interest Advocacy Groups to Deliver Over 620,000 Signatures to South Carolina Governor Calling for the Removal of the Confederate Flag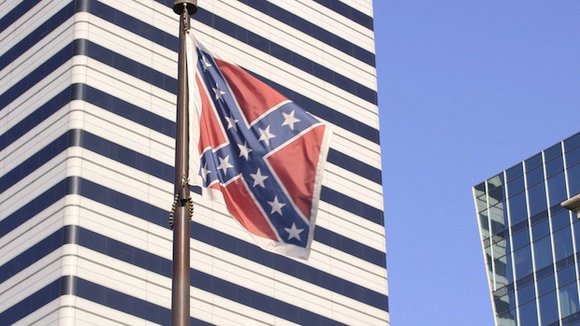 COLUMBIA, SC – ColorOfChange.org and MoveOn.org- two of the largest online organizing and advocacy groups based in the United States- will deliver more than 620,000 signatures to Governor Haley and members of the South Carolina General Assembly, calling for the immediate removal of the Confederate flag from state grounds. The massive grassroots action, resurrected in the wake of the racially motivated mass murder at Emanuel AME Church in Charleston, South Carolina, stands in stark contrast to a pro-Confederate flag rally that will be held at the State House by the Ku Klux Klan later in July.
The two groups are delivering the petition as members of the state legislature are currently debating whether or not to remove the flag. While Governor Haley has announced she supports the removal of the flag, advocates maintain that time is of the essence, and strongly urge her and other members of legislature to act with expediency in removing what many call a symbol of hate.
WHAT: Press conference and delivery of signatures calling for the immediate and permanent removal of the Confederate flag from state grounds
WHO: Public interest advocacy groups ColorOfChange.org and MoveOn.org. Speakers include:
MoveOn Petition Creator, Karen Hunter
ColorOfChange Petition Creator, Jamarr Brown
Members of the South Carolina Legislature, including Rep. Grady Brown and Rep. Doug Brannon
ColorOfChange Media Justice Director, Brandi Collins
MoveOn.org Social and Cultural Producer, Ben O'Keefe
WHEN: Tuesday, July 7th at 2 p.m. ET
WHERE: South Carolina State House, 1100 Gervais St, Columbia, SC 29201
View the petition here: http://iam.colorofchange.org/petitions/take-down-the-confederate-flag-from-the-south-carolina-capitol
With more than 1 million members nationwide, ColorOfChange.org is the country's largest online civil rights group.