Burgers & Brews From Tommy Bahama – The Perfect Summer Combo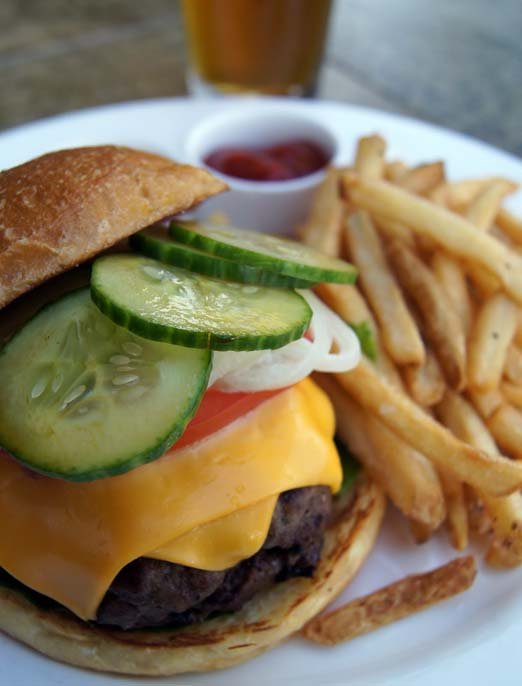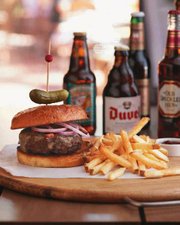 Burgers are a favorite American culinary classic that is ideal for summer grilling and perfect when paired with an ice cold brew. Tommy Bahama Restaurant & Bar knows that all burgers are not created equal and from now through mid-August, guests can indulge in the Burgers & Brews menu featuring gourmet burgers, seasonal produce and locally crafted beer.

Traditionally, when thinking of burgers, one immediately conjures images of a juicy patty of ground beef. At Tommy Bahama Restaurant & Bar they are serving the favorites -- with a Tommy Bahama twist of course -- along with inventive specialties including a unique tuna burger, a custom turkey burger and even an ultra-flavorful ground pork burger. Using only the freshest ingredients, these tasty burgers surprise and delight with originality.
All-American Burger – This burger is a Tommy Bahama original, made with freshly ground beef and served with lettuce, tomato, onion, a slice of American cheese, and special house made pickles.
Smokehouse Burger – A juicy, savory burger that features thick-cut, smoked bacon for loads of flavor, along with a slice of sharp white cheddar cheese and balanced with barbecue ketchup, garlic aïoli, vine ripe tomato and sweet onion.
Ahi Poke Burger – Not all burgers need to be meat. Fresh tender Ahi Poke is accented with crispy kale, garlic aïoli and wasabi avocado puree for a little kick.
Hawaiian Pork Burger – Tommy Bahama puts a little "aloha" in its pork burger with pineapple and papaya chutney, smoked bacon and spicy mayo.
Turkey Burger – Smoked Gouda, bacon jam, grilled pineapple and chipotle aïoli takes the turkey burger from ordinary to extraordinary and is a naturally leaner alternative to beef.
How about an ice cold beer to go along with that burger? Tommy Bahama Restaurant & Bar has added special limited edition brews to the menu featuring bottles or on tap from regional breweries. There is no better way to wash down that burger than a carefully selected hand crafted beer from a local source.

Fresh, tasty and satisfying, the Tommy Bahama Burgers and Brews menu offers the perfect summer combo.
For more information, visit www.tommybahama.com