Summertime, and the Networking Is Easy: 10 Tips to Help Newbie Networkers Make Hot Connections This Summer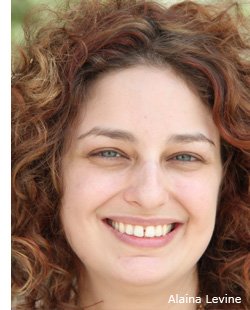 Hoboken, NJ (July 2015)—School may be out for the kids, but for adults, summer is one of the best times to "get schooled" in networking essentials. With all the time you'll spend at the pool, backyard barbecues, baseball games, and other summertime events, you'll have plenty of chances to meet new people, discuss possibilities for collaboration (or even employment), and move your career into the stratosphere.
"The hottest time of year offers some of the hottest opportunities to network," says Alaina G. Levine, author of Networking for Nerds: Find, Access and Land Hidden Game-Changing Career Opportunities Everywhere (Wiley, July 2015, ISBN: 978-1-118-66358-5, $29.95, www.alainalevine.com). "Summer events give you the perfect opportunity to make new connections, rekindle established relationships, and share what you've been working on."
Here's the best news for reluctant networkers: This is one of the easiest—and least utilized—times of year to network. Many industries do tend to slow down in the summer, giving you time to chat with people during their least busy time of year.
"And thanks to the summer break itself, most people are in a good mood," Levine adds. "They're also thinking about what they've accomplished so far in the year and are making plans to hit the ground running when the pace picks up in the fall. They're primed to respond positively if you ask to have a casual conversation about exploring the potential to collaborate."
In Networking for Nerds, Levine offers concrete insight and step-by-step instructions to help even the most hesitant connector craft professional networks that are mutually beneficial and that support the advancement of career goals. Here, she shares 10 networking principles to keep in mind during the summer social season:
Look for positive partnerships. Don't think of networking as schmoozing or something slightly sleazy (like selling a used car). Successful networking is about crafting win-win partnerships that bring value to both parties—it is never about trying to extract something from someone.
"So approach networking with the fundamental idea that you are seeking to find out what people need or what problems they have that you can help them with," Levine suggests. "Right off the bat, this will help you shed your reluctance to approach others with your projects and ideas."
Make sure your umbrella drink is half full. On the spectrum of summertime activities, networking should be on the fun side (with pool parties and fireworks), not a dreaded chore (like mowing the lawn or treating that poison ivy rash).
"Think of it this way: It is always a privilege and an honor to have the opportunity to discuss topics that you and the other party are passionate about," Levine comments. "So take pleasure in the gift of meeting new people and seeing what can come from the new exchange."
Stay on the sunny side. When you are networking and you meet someone for the first time, discuss only positive topics and steer clear of potentially controversial topics like politics and religion. "You want to make a good impression and ensure that your new contact equates you with happy thoughts," Levine says.