Summertime, and the Networking Is Easy: 10 Tips to Help Newbie Networkers Make Hot Connections This Summer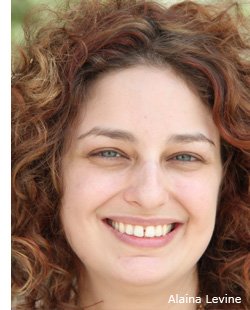 RSVP to professional events with a "yes." Although many regions host fewer professional networking events during the summer, mixers and receptions don't come to a grinding halt. There will still be people in town attending, even if they don't arrive in droves.
"If there are fewer people attending an event, that can mean better networking ROI for you," Levine points out. "Think quality over quantity in terms of networking. And don't stress about having an opening line. Just walk up to someone and introduce yourself. The more you do this, the easier it gets—I promise!"
Keep some business cards in your beach bag. Don't hesitate to attend pool parties and barbecues in your region. While you're splashing around, you never know who you'll meet. And remember to bring business cards with you to every affair.
"While the focus of these events is on fun, do carefully consider the way you dress and behave, as people are watching and making decisions about your brand," reminds Levine. "Perception equals truth in the minds of the public. If you're looking for career opportunities, this is not the time to be three—or even two—sheets to the wind."
Host a summertime networking fest. If you're really feeling adventurous, offer to throw a summertime "meetup" for people in your industry. Use Meetup.com and LinkedIn to promote the gathering.
"You'll get a chance to make new contacts and hone your skills in event planning and marketing," Levine points out. "In addition, people will truly appreciate your initiative to bring everyone together and will take note of your expertise."
Volunteer your time. Since summer can be slow, especially with people leaving town for vacation, charities are often on the lookout for volunteers who can make sure that their mission doesn't lag behind.
"Summer is often the best time to find a volunteer opportunity, which—you never know!—might later be converted into a paying gig," says Levine. "As a volunteer, you are able to give back to your community while making new contacts, showcasing your talents, honing new ones, and learning about new industries."
Find a fun new group—and keep your eyes peeled for opportunities. While you are taking advantage of all summer has to offer, consider joining new clubs or taking classes in subjects that interest you. What better time to join a kayaking club, take an evening pottery-making class, or begin learning a new language?
"Any aggregation of people presents an opportunity to make new friends and to network," comments Levine. "And since you are all engaged in an activity that you enjoy, everyone will be in a good mood and more open to making and solidifying connections."
Use social media to be social...and to network. In between posting pictures of your family's summer activities, don't forget to keep up your networking momentum by contributing value to professional conversations on social media sites like LinkedIn, Facebook, and Twitter.
"Use your summer break to explore these sites in depth and unlock their hidden potential," Levine suggests. "For example, take a tour of the underused 'Find Alumni' feature on LinkedIn. You might be surprised by how many alumni are in your region or industry. Sharing an alma mater will likely make these individuals more willing to connect with you."