Whataburger: No open carry of firearms in restaurants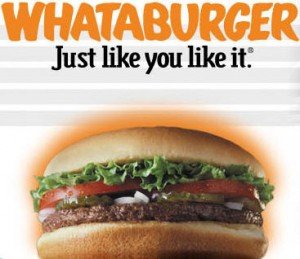 The new open carry law in Texas will take effect in January 2016, but Whataburger said it will not allow patrons to openly carry firearms inside its restaurants.
Whataburger President and CEO Preston Atkinson said concealed carry is allowed.
Atkinson released a statement that read in part:
"But first, as a representative of Whataburger, I want you to know we proudly serve the gun rights community. I personally enjoy hunting and also have my concealed carry license, as do others at Whataburger.
"From a business standpoint, though, we have to think about how open carry impacts our 34,000+ employees and millions of customers. We serve customers from all walks of life at more than 780 locations, 24 hours a day, in 10 states and we're known for a family friendly atmosphere that customers have come to expect from us. We're the gathering spot for Little League teams, church groups and high school kids after football games."
For more information go to http://www.click2houston.com