Peter Pan 360 Comes to Houston - Tickets on Sale July 13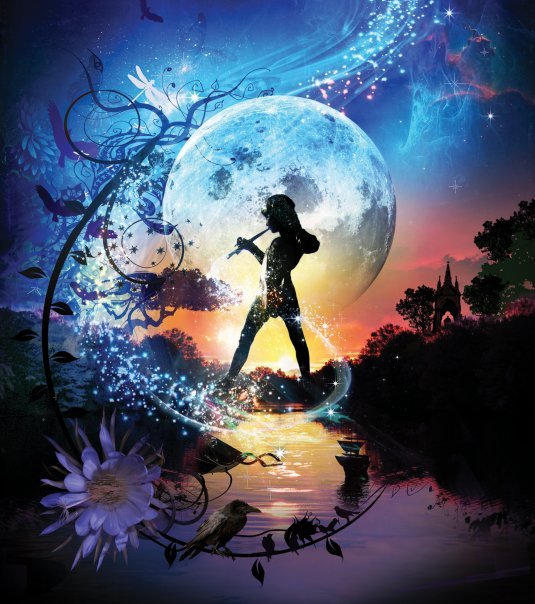 HOUSTON (JULY 10, 2015) - Beginning September 8, Houston audiences will experience Neverland in a whole new way with a spectacular innovative stage production of PETER PAN that combines intimate theater-in-the-round, overhead surround CGI projection, actors in dazzling flying sequences forty feet in the air, and whimsical puppets that bring J.M. Barrie's classic tale to fantastical life. This remarkable production takes place in the one-of-a-kind Threesixty Theatre, a state of the art 100 foot high structure that is part tent and part luxurious world-class theatre. Conceived by an award winning creative team, the beloved family tale will capture the imagination of adults and children alike.

PETER PAN is presented in the striking setting of the Threesixty Theatre in partnership with the Society of Performing Arts and brought to you locally by The Houston Chronicle. The 1,500-seat luxurious theater structure will be erected on the Houston Chronicle's property at 4747 Southwest Freeway in the southeast corner of U.S. 59 South and Loop 610. The show is performed up in the air, "in the round" and all around, creating a truly unique environmental theatrical experience. The entire interior is lit with over 15,000 square feet of Hi Resolution projection so that both cast and audience are immersed in a virtual Neverland. When Peter and Wendy fly to Neverland, audience members will feel the effect in the pit of their stomachs as they fly with the beloved characters over 200 square miles of virtual London and beyond.
This remarkable and beautiful production premiered in London's Kensington Gardens, the original home of Peter Pan. Seen by over 750,000 theatre-goers worldwide to date, PETER PAN, The Boy Who Wouldn't Grow Up, was created by Scottish novelist and playwright J.M. Barrie. One night, Peter flies into the London nursery of the Darling children, Wendy, John and Michael, teaches them to fly and leads them to the magical Neverland, "second to the right and straight on till morning," where they live with Tinker Bell, the Lost Boys and meet the notorious Captain Hook.
The tale of PETER PAN has been adapted many times including the Walt Disney animated film, a Broadway musical and an Emmy Award winning TV special. However, it was not until this production, presented by Threesixty Entertainment, that PETER PAN was performed in London's Kensington Gardens, where Barrie was first inspired to create him and where the original statue of PETER PAN has stood since 1912.
PETER PAN is directed by award winning director Thom Southerland. Choreography and movement creator is internationally acclaimed Gypsy Snider. Southerland and Tanya Ronder are co-adaptors of PETER PAN from the J.M. Barrie story. This production is designed by seven time Olivier Award winner, William Dudley, with original music composed by Benjamin Wallfisch and additional music by Howard Herrick.
By arrangement with Great Ormond Street Hospital Children's Charity and Samuel French Limited, PETER PAN is produced by Norton Herrick and Charlie Burnell. Norton Herrick, Chairman and CEO of Herrick Entertainment, is a multiple Tony Award® winning producer and film producer of Critics Choice Award winner Lone Survivor. "This PETER PAN production," noted Herrick, "is that rare opportunity to tell a legendary story with equal parts innovation and grandeur. Audiences can sit back and be transported to a magical place and time, and be able to share it with their family." Charlie Burnell, the London based founder of Threesixty Entertainment and originating producer of PETER PAN, said "Threesixty's intention with PETER PAN has always been to remain faithful to the original story while employing 21st century techniques to tell it. We are delighted to bring this all new production to North America and entertain a whole new audience of 5 to 95 year olds."