Center For Sight to Complete Over 100 Donated Cataract Surgeries for Uninsured Patients on July 15, 2015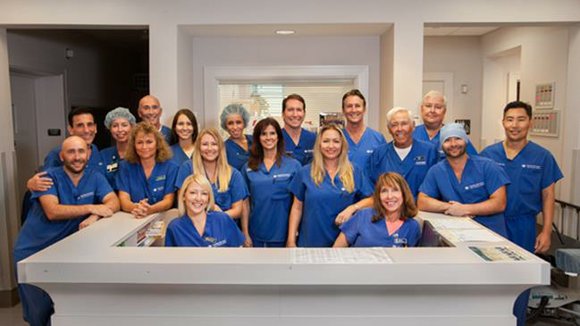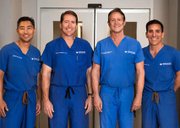 SARASOTA, Fla. – July 13, 2015 – Center For Sight, one of the leading eye care practices in the United States, successfully completed its first of two days dedicated to providing over 100 free cataract surgeries for uninsured patients on Wednesday, July 8, 2015 and plans to complete the second session of scheduled Mission Cataract surgeries on Wednesday, July 15, 2015. The surgeries are conducted at Center For Sight's state-of-the-art AAAHC-accredited surgery facility is located at 2601 South Tamiami Trail in Sarasota, Florida.
Under the direction of David W. Shoemaker, M.D., Center For Sight's nationally acclaimed ophthalmologic surgeons, William J. Lahners, M.D., Joshua W. Kim, M.D., and William L. Soscia, M.D. – along with a full team of optometric physicians, nurse-anesthetists, medical technicians, nurses and administrative staff – donated their time and experience to Mission Cataract.
"We are thrilled to have experienced such an outstanding success with the commencement of Mission Cataract 2015," said Dr. David Shoemaker, Founder and Director of Cataract and Lens Replacement Surgery at Center For Sight. "This year we will perform more than 100 surgeries, utilizing our state-of-the-art computer-guided laser, correcting astigmatism, and providing the same high level of service and attention our patients receive every day at Center For Sight." According to the official Mission Cataract USA website, Center For Sight is the only ophthalmology practice in the state of Florida to participate in Mission Cataract.
Patients participating in Mission Cataract 2015 arrived from across the state of Florida, with some traveling from as far away as Tennessee. To qualify, patients were required to have poor vision due to cataracts that is uncorrectable with glasses; no Medicare, Medicaid, or third-party insurance coverage; and no other means to pay for cataract surgery. "Each year for more than 20 years, our surgeons and staff anticipate this opportunity to help restore lives through the power of advanced cataract surgery technologies," said Shoemaker. "We consider it an honor to put our skills and experience to work for the uninsured, and we look forward to offering this important service for many years to come."
Referred to the Mission Cataract program by the Naples Lions Club, Craig Patterson's challenges of caring for his mother with Alzheimer's disease were compounded by the loss of sight from cataracts. Formerly an executive in the healthcare marketing field, Patterson is currently homeless and looking to put his life back together. "Without Mission Cataract, my life would continue to diminish," said Patterson. "Now I get to rebuild myself. I want to help improve the lives of others, just like Dr. Lahners did in improving mine."
For Sharon Malkin of Rotonda West, losing her eyesight meant losing her passion. A bookkeeper by trade, Malkin's artistic talents with painting and drawing led her to be commissioned to paint a picture of championship golfer Stacy Lewis. When the clouds of cataracts obstructed her vision, she had to put her brushes and drawing tools aside. "Mission Cataract is changing my life, and I am so grateful," said Malkin. "There is a blank canvas waiting to be touched in my garage when this is all said and done!" Malkin's vision-restoring cataract surgery was performed by Dr. Shoemaker.
To ensure the ongoing funding for their commitment to the annual program, Center For Sight formed the Center For Sight Foundation, a donor-advised fund of the Gulf Coast Community Foundation, in 2012. Each year, the Center For Sight Foundation donates every dollar received to Mission Cataract and partners with the non-profit Virginia B. Andes Volunteer Community Clinic for the purchase of medications, surgical supplies, protective post-operative glasses, and the artificial lenses that are implanted into patients' damaged eyes at the time of surgery. For this year's Mission Cataract, LENSAR Laser, Inc. donated the use of its advanced LENSAR laser system. "This is an excellent and worthwhile initiative which we are thrilled to support through the donation of LENSAR laser cataract procedures," said Nick Curtis, CEO of LENSAR Laser Inc., Orlando, Florida.
About Center For Sight
With seven locations throughout Southwest Florida, Center For Sight is one of the nation's leading multi-disciplinary physician groups providing patients worldwide with advanced medical and surgical vision care. Under the clinical direction of David W. Shoemaker, M.D., and William J. Lahners, M.D., F.A.C.S., Center For Sight serves Manatee, Sarasota and Charlotte counties. For more information, visit www.CenterForSight.net
About Center For Sight Foundation
Center For Sight Foundation is a donor-advised fund that is maintained and operated by the Gulf Coast Community Foundation, a section 501(c)(3) organization. The fund is composed of contributions made by individual donors. David W. Shoemaker, M.D. established Center For Sight Foundation as a mechanism to reach more people and transform more lives. The primary initiative supported by the Foundation is Mission Cataract, which identifies and restores vision at no cost for people who are living at or below the poverty level and are suffering vision loss due to cataracts. For more information, visit CFSFoundation.org.