Presente.org Responds to Hillary Clinton Economic Policy Speech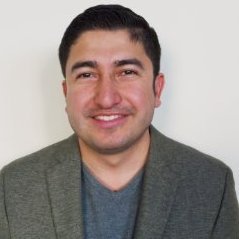 NEW YORK, NY - Today, U.S. presidential candidate Hillary Clinton, identified increased wages and income inequality as "the defining economic challenge of our time." Clinton announced several important economic policy initiatives, including raising the federal minimum wage, making more workers eligible for overtime pay, supporting the right of workers to collective bargaining and making sure that the rich pay their fair share in taxes.
In response, Arturo Carmona, Executive Director of Presente.org released the following statement:
"We appreciate Hillary Clinton for recognizing the extent to which women, as a group, suffer low wages and income inequality and her proposals for paid family medical leave and greater access. However, she failed to recognize other segments of the economy where income inequality is particularly harsh; among Latino and Black workers and address the many ways in which marginalized communities are forced into lower incomes.
In 2010, household income for a Hispanic family was only 69% of white income and only 59% for a Black family. That said, any effort to increase wages and reduce income inequality, must address the unique situations and problems faced by Black and Latino communities across the country.
While we applaud efforts to expand the number of workers eligible for overtime pay, the effort is not far reaching enough. A number of workers, such as waiters and farm workers, are exempt from minimum wage laws and their incomes suffer as a result. We must expand the applicability of the minimum wage to more workers.
Also, Clinton failed to recognize the countless immigrants working in the country right now and feeling the brunt of income inequality. Corporations often pay less money to immigrants than they do to U.S. born workers - which is exacerbated for undocumented immigrants, who are often paid below minimum wage and are the victims of wage theft.
We call on Hillary Clinton to listen to the voices of those underprivileged, low income Latino, and Black voices during this campaign season and to fight for equal wages and put an end to income inequality for all."
Presente.org is the nation's largest online Latino organizing group with more than 300,000 members, all working to amplify the political voice of Latino communities.
For more information, visit Presente.org