Get to Know the Talented, Tony- Winning Broadway Star Tracee Beazer
Raegan Carey | 7/14/2015, 4:47 p.m. | Updated on 7/14/2015, 4:47 p.m.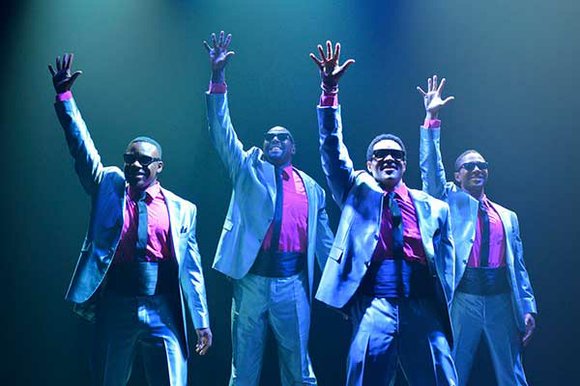 Houston Style Magazine caught up with the beautiful and talented Broadway star Tracee Beazer to learn more about her current featured role in TUTS production of " Smokey Joe's Café."  Beazer, a Connecticut native who currently lives in New York City, is a true rising star in the musical theatre community and has quite the repertoire on and off Broadway with hit shows: Hairspray, The Wedding Singer, Memphis, Honeymoon, and All Shook Up (Lorraine). Beazer talked to us about her background in dance and community theatre. She also revealed who her biggest supporter is and shared advice for aspiring young performers. Check out this great Q&A!
1. First how did you even get involved with TUTS production of Smokey Joe's Cafe?
I auditioned for the show in NYC, and they called me back once then twice and I finally landed the role!
2. Tell me a little about your character in the show and what should Houston audiences expect to see?
Brenda originated the role I play; there is really no character plot. The show is a musical revue of really great music. My character is the savvy and witty one out of the cast. This is truly a show for all music fans. Expect to see a little bit of everything here and there is really something musically for everyone in this show. If you don't like this show, then you don't like music. There is classic Rock and Roll, R&B, Jazz and even Gospel. Expect to see over of 40 classic rock musical hits.
3. What do you like best in this role and what has your experience been rehearsing with the cast?
I absolutely love this cast! It's a small cast and all the cast members are incredibly talented and a few of them I have even worked with before. What I love the most thing about this role is my character is the spunky one out of the show and it really has been a great experience getting to portray her.
4. Tracee tell us more about you. Where are you originally from?
I'm originally from Connecticut, and I have been living in NYC for 15 years. I really have no formal training in theatre or music. There were no performing arts schools where I lived growing up. As for training, I received most of my training doing community theatre and with each and every show I continue to learn and grow.
5. What inspired your passion for being a Broadway singer and actor and who has been there supporting you from the beginning?
I would say it has to be my mom. She enrolled me in dance at the age of three. When I started dance I didn't even know what Broadway was, but my mom has been my biggest supporter. She was the one who drove me to all my auditions growing up.
6. I see you have quite the repertoire of hit shows! Can you share with me your proudest moment in your career so far?