Local Latina Blogger Celebrates 7th Anniversary with City Recognition
Style Magazine Newswire | 7/16/2015, 5:10 p.m. | Updated on 7/16/2015, 5:10 p.m.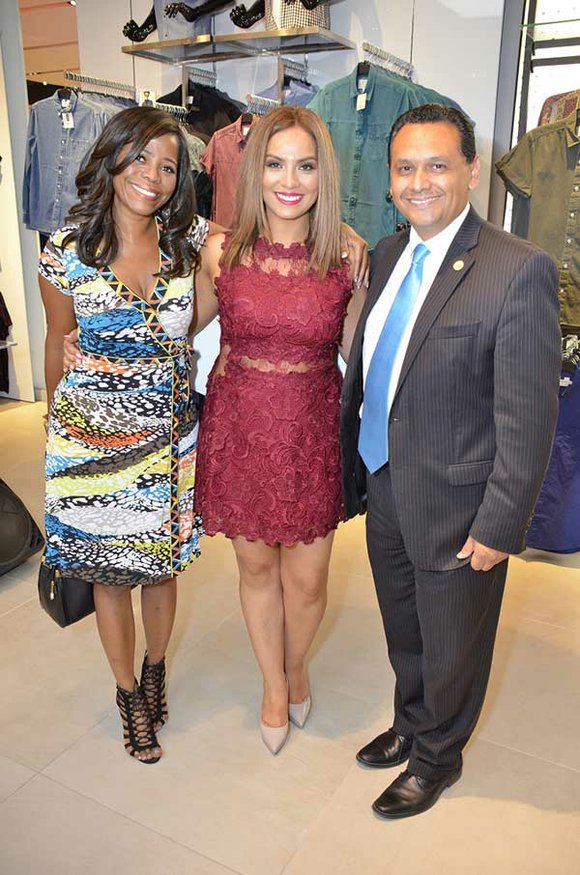 Mayor Annise Parker proclaimed July 9th Yvonne Guidry Day in recognition of the Latina's blogger's 7th anniversary. Guidry founded the popular blog SpoiledLatina.com as a creative outlet to voice her love for life, fashion, beauty and entertainment. Since 2008, her blog has been featured on the local and national circuit in publications as The Houston Chronicle, Cosmo Magazine, Latina Magazine and Marie Claire. Guidry has also built a name for herself as the
Key Account Manager (Brand Influencer) for Hennessy US representing the City of Houston. Guidry celebrated her anniversary with family, friends, and the community at Topman Topshop in the Galleria. During the event, Vice Mayor Ed Gonzalez presented Guidry with a proclamation from the city.
For more information, visit www.SpoiledLatina.com.