One-Year Anniversary of Ebola Crisis Approaching
New Ebola Cases in Liberia Still Find SIM Workers at Forefront of Care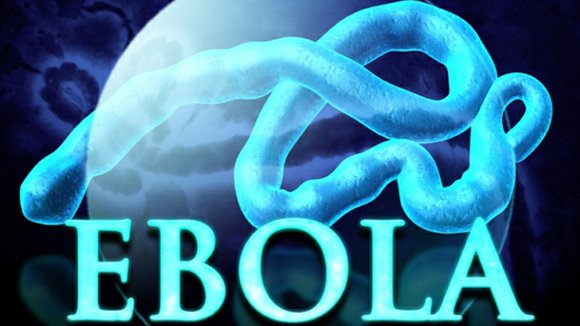 CHARLOTTE, N.C. -- One year ago the world witnessed a public health emergency that dominated headlines for months – the Ebola crisis in West Africa. The global mission agency SIM played a significant role in that drama and the temporary eradication of Ebola in Liberia.
Now new cases have been reported in that country. While health officials in Liberia declared the country Ebola-free in May after 45 days had passed without a new reported case, three Liberians recently were diagnosed with Ebola. One, a 17-year-old boy, died. The other patients are being treated under the direction of the Liberian Ministry of Health at the Ebola Treatment Unit (ETU) located on SIM's ELWA Hospital campus. SIM's Dr. Jerry Brown, a native of Liberia, is the ETU medical director.
SIM principals are available for interviews regarding the current situation, their roles and their reflections on the one-year anniversary of American missionaries contracting the disease. They are available in person, by video conference, phone or email.
Key SIM missionaries and executives include:
Nancy Writebol – Charlotte, N.C. /Monrovia, Liberia
Nancy Writebol and her husband, David, joined SIM in 2013. Before serving with SIM in Monrovia, Liberia, they spent 14 years ministering to orphans and vulnerable women in Ecuador and Zambia.


Following the Ebola outbreak in March 2014, SIM's ELWA Hospital in Monrovia established its Ebola Consolidated Case Management Center. Nancy volunteered as a member of the joint
SIM/Samaritan's Purse crisis team. Her role included disinfecting doctors and nurses working with Ebola patients.

On July 26, 2014, doctors diagnosed Nancy with the Ebola virus. She subsequently was airlifted to Emory University Hospital in Atlanta, where she was treated and released, becoming one of America's first two Ebola patients to survive the disease in the U.S.

The Writebols now reside in Monrovia, where David has been appointed SIM country director for Liberia, and Nancy serves as personnel coordinator. They will return to the U.S. for a women's conference speaking engagement in early October.
Rick Sacra, MD -- Holden, Mass. / Monrovia Liberia
Family physician and SIM missionary Rick Sacra was not directly engaged in Ebola care when he contracted the disease in Liberia. Sacra likely became infected while performing an emergency Cesarean section while following established protocols.
After his Ebola diagnosis on Sept. 1, Sacra received successful treatment at the University of Nebraska Medical Center in Omaha. He has since returned to Liberia on short-term trips to continue his work at SIM's ELWA Hospital and envisions establishing a residency program for future Liberian doctors. This is one of the efforts by SIM to help reconstruct the medical infrastructure of the country.
Sacra began service with SIM in April 1995 and has served primarily in Liberia since then. He treats general patients at ELWA, many with malaria or other chronic health issues, such as high blood pressure and diabetes. He also handles maternity and pediatrics.
When in the U.S., Sacra serves as a clinician at the Family Health Center of Worcester and as assistant professor at UMass Medical School. He will return from Liberia on July 25 and be in the U.S. on the anniversary of his illness.