One-Year Anniversary of Ebola Crisis Approaching
New Ebola Cases in Liberia Still Find SIM Workers at Forefront of Care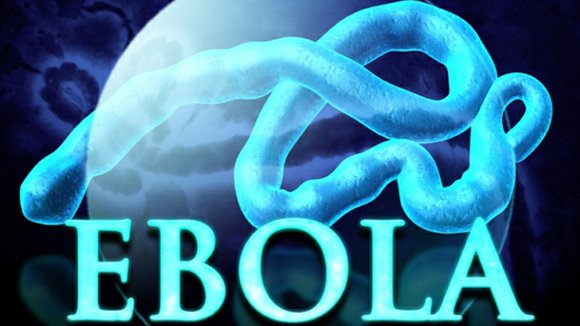 John Fankhauser, MD – Ventura, Calif. /Monrovia, Liberia
Dr. John Fankhauser, a family physician and SIM missionary from Ventura, Calif., is one of the few American doctors who continued to live and work in Liberia throughout the Ebola crisis. His wife and a daughter rejoined him there in March 2015.
Fankhauser now directs SIM's medical missions in Liberia.
Fankhauser had been in Liberia since November 2013 and was practicing at ELWA Hospital when the Ebola outbreak began. He worked tirelessly with hospital staff to keep ELWA open and operating throughout the crisis, pausing for two short breaks with his family. ELWA's 130-acre campus housed half of Liberia's Ebola treatment beds during the height of the crisis.
During the first two months of the outbreak, Fankhauser cared for multiple Ebola patients, including SIM missionary Nancy Writebol and Dr. Kent Brantly of Samaritan's Purse. He also cared for SIM's Dr. Rick Sacra after his Ebola diagnosis, and assumed Sacra's duties at ELWA Hospital when Sacra returned to the U.S. for treatment.
Debbie Eisenhut, MD – Salem, Ore.
General surgeon Debbie Eisenhut left a successful surgical practice in her native Salem, Ore., to become a medical missionary.
First serving with WorldVenture in Pakistan, Eisenhut has since served at SIM's ELWA Hospital in Monrovia. During the Ebola outbreak, she also treated both Nancy Writebol of SIM and Dr. Kent Brantly of Samaritan's Purse while they were in Liberia.
Eisenhut was instrumental in ELWA Hospital becoming a model for other hospitals in West Africa during the Ebola crisis, developing treatment facilities and screening processes, and offering other critical care medical services. She led the effort from March through August 2014. Because of her knowledge, the Center for Disease Control and Prevention (CDC) invited Eisenhut to train workers who were going to West Africa to combat the Ebola outbreak.
SIM USA President Bruce Johnson – Charlotte, N.C.
Bruce Johnson led SIM's Ebola crisis response in 2014, also serving as the organization's primary spokesperson.
He has served as president of SIM USA since 2009. SIM works in more than 65 countries to meet medical, educational, community development, public health and spiritual needs.
Johnson's previous experience includes working for other Christian ministries and running a full-time consulting firm for non-profits.
SIM News Updates
The construction of a new SIM ELWA Hospital has resumed in partnership with Samaritan's Purse. The expansion will provide greater capability, medical training facilities, plus a wider range of medical services. SIM's ELWA Hospital celebrates its 50th anniversary in 2015.
A focus for SIM in Liberia is now working with Ebola survivors and those affected by Ebola through specialized medical treatment for survivors and trauma-healing workshops for families and others touched by the crisis.
Emory University Hospital, in partnership with SIM, has sent a team of eye doctors to provide care for Ebola survivors.
SIM is partnering with Texas Health Resources, one of the largest faith-based, nonprofit health systems in the U.S., and the family of Thomas Eric Duncan to educate future Liberian doctors, nurses and physicians through an endowed scholarship fund. Duncan died at Texas Health Presbyterian Hospital two weeks after arriving from Liberia. The scholarship fund is for Liberians in medical training for future service to their fellow Liberians.
Those interested in the most current information about the Ebola outbreak and the medical response team at SIM's ELWA Hospital in Monrovia, Liberia, can visit www.helpebola.org.