What We Know About the Controversy in Sandra Bland's Death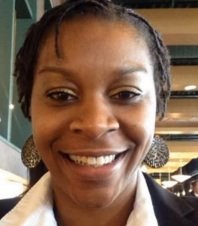 There were no cameras inside Bland's cell, but cameras in the hallway outside showed no one entering or leaving before her body was discovered, Waller County District Attorney Elton Mathis said.
"We cannot find where anyone goes into the cell from the hallway to do her any harm from the last time she was physically viewed alive," the prosecutor said.
Bland was found "in her cell not breathing from what appears to be self-inflicted asphyxiation," a sheriff's office statement said. Bland received CPR, and an ambulance was called, but she was pronounced dead a short time later.
"Any loss of life is a tragic incident and, while the investigation is being conducted by outside agencies, the Waller County Sheriff's Office will continue to observe the daily operations of the jail to always look for improvements and/or preventions of these incidents," the statement said.
Bland apparently refused a breakfast tray about 6:30 a.m. that Monday morning, according to the sheriff's department.
When a guard checked on the prisoner a half-hour later, Bland reportedly said, "I'm fine," according to the sheriff's department.
At 8 a.m., Bland apparently asked to make a phone call from her cell, the department said. There is no record of her making a call.
Bland was found at 9 a.m., hanging in her cell, according to the sheriff's department.
Trash bags have been removed from all cells at the jail and inmates are being checked on hourly, according to the sheriff's department.
What's the controversy about?
Those who knew Bland question that she would commit suicide.
"Based on the Sandy I knew, this is unfathomable to me," Cooper said of her hanging. "People who knew her, truly knew her, the depth of her, that's unfathomable right now."
Another sister, Shante Needham, said her sibling called her from jail the Saturday before the death was reported.
Needham said her sister told her that a trooper had held her down with his knee on her back before her arrest and that she thought she had fractured her arm.
"She was very aggravated," Needham said. "She seemed to be in pain."
Holding back tears, Needham added: "I told her I would work on getting her out."
Lambert said the family was securing the 10% of Bland's $5,000 bail for her release.
"We don't understand this," the lawyer said of her death. "It doesn't make sense."
Cooper said she can't believe her sister took her own life.
"To know Sandy was to love her," she said. "She was someone who was extremely spontaneous, spunky, outgoing, truly filled with life and joy. So when you think through the circumstances shared with us through this point, this is unimaginable."
Mathis, the prosecutor, said: "Ms. Bland's family does make valid points that she did have a lot of things going on in her life that were good."
But investigators were examining online videos posted by Bland in March in which she talked about battling depression and post-traumatic stress disorder, according to Mathis.