The Music of Michael Jackson Lives On with the Houston Symphony, Composer Brent Havens & Entertainer James Delisco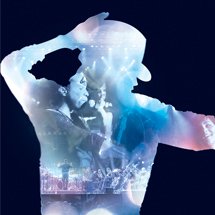 HOUSTON (July 22, 2015) – The Houston Symphony will perform The Music of Michael Jackson at 7:30 p.m. Friday, July 24, at Jones Hall. Under the direction of composer and arranger Brent Havens and featuring vocalist/dancer James Delisco, the concert experience will be a mix between pop and classical styles.
Arranged by Havens to extend the listening experience of Michael Jackson's timeless classics, a full, amplified band is paired with the orchestra to introduce new musical colors. Havens refers to the coupling as a "rock symphony."
"The wonderful thing with an orchestra is that you have an entire palette of sounds to call upon," Havens said. "The band is reproducing what Michael Jackson did as closely as possible, and then having an orchestra behind the band gives the music richness, a whole different sense of color while still preserving the wonderful music that he originally produced."
The concert will also feature James Delisco, vocalist and dancer, who began his public performance career in 2005 after winning the E! Network's reality show "The Entertainer Starring Wayne Newton," in which contestants faced off to win a Las Vegas headlining show. After completing his $1 million contract at the Las Vegas Hilton, he has continued to travel and perform worldwide to sold-out audiences.
"James has that rare combination of a fabulous voice, athletic dance moves and audience sensitivity where he understands what the audience is looking for and needs from the performers on stage," Havens said. "He has an uncanny ability to make the right move on stage or say the right thing just as the audience is looking for it. It's amazing to see."
The program will feature top hits of Jackson's career, including "Thriller," "Black or White" and "Rock With You," along with a nod to his Jackson 5 days, including "A-B-C" and "I'll Be There."
The array of Havens' rock symphonies includes the music of many other legends, such as Queen, Whitney Houston, The Doors, Pink Floyd, Led Zeppelin, U2, and more.
The concert will take place at Jones Hall for the Performing Arts, 615 Louisiana Street, in Houston's Theater District. For tickets and information, please call (713) 224-7575 or visit www.houstonsymphony.org. Tickets may also be purchased at the Houston Symphony Patron Services Center in Jones Hall (Monday–Saturday from 10 a.m. to 6 p.m.). All programs and artists are subject to change.
The Music of Michael Jackson
Friday, July 24, 2015, 7:30pm
Brent Havens, conductor
James Delisco, vocalist
Tickets from $29

For more information, visit www.houstonsymphony.org