Twitter Defends Nicki Minaj After Taylor Swift Feud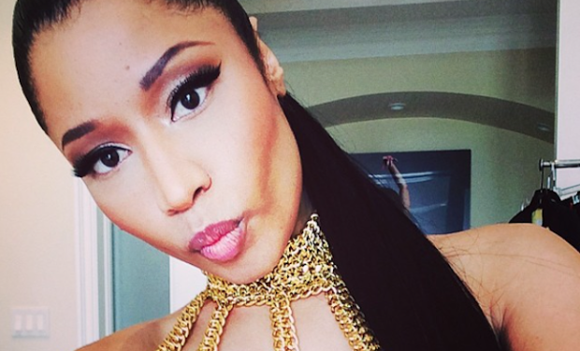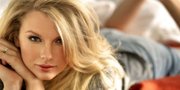 By Wilfred Chan
CNN
(CNN) -- If you remember Miley twerking or Kanye's mic-snatching, you'll know music awards can get chaotic.
Like on Tuesday, when singer Taylor Swift took a Twitter dig at hip-hop queen Nicki Minaj and the Internet erupted into a sprawling conversation about race and gender.
And then Kim Kardashian got involved. Stay with us.
'Black women are rarely rewarded'
It started when Minaj took to her keyboard to vent after one of her biggest hits wasn't nominated for video of the year for the MTV Video Music Awards.
Mind you, this isn't any old clip. "Anaconda," an uproarious, raunchy twist on pop culture portrayals of curvy black women, received 19.6 million clicks in its first 24 hours, a music video record at the time.
So the rapper had a reason to be upset when she was snubbed -- and she made her reasoning clear.
"If I was a different 'kind' of artist, Anaconda would be nominated for best choreo and vid of the year as well," said Minaj.
"Black women influence pop culture so much but are rarely rewarded for it."
She then tweeted: "If your video celebrates women with very slim bodies, you will be nominated for vid of the year."
That's when Taylor Swift -- who describes herself as a feminist -- jumped in, apparently taking the tweets personally.
"I've done nothing but love & support you. It's unlike you to pit women against each other. Maybe one of the men took your slot," she wrote.
Unlike "Anaconda," Swift's video for "Bad Blood" was nominated for the top award. Featuring whisper-thin supermodels wielding guns, the pseudo-action movie dethroned Minaj's video for most views in one day when it was released this year.
It was a surprisingly barbed volley from a singer known for her meticulously crafted public image -- even Nicki Minaj seemed taken aback. "Didn't say a word about u," she replied.
The rapper then retweeted a supporter who accused Taylor Swift of not being "critical of racist media."
Swift followed up with what seemed to be an attempt to smooth things over. "You're invited to any stage I'm ever on," she said.
A double standard?
Twitter wasn't buying it: As "Nicki" and "Taylor" became worldwide trends, thousands of users came to Nicki Minaj's defense.
Many said the stars' exchange showed a double standard: Swift was widely praised as brave for speaking up about problems in the music industry last month -- now Minaj was getting lashed for doing the same.
Nicki was making an important point, they argued: Not all women's experiences are the same, but black women don't often get taken as seriously.
Users expressed disapproval with the contrasting way some media portrayed the respective artists: Taylor Swift -- beautiful, pure; Nicki Minaj -- hysterical, angry.
Janet Mock, a writer and trans woman activist, suggested flipping the script, posting a picture of an angry Swift and a calm Minaj.