Video of Sandra Bland's Arrest Ignites Firestorm of Reactions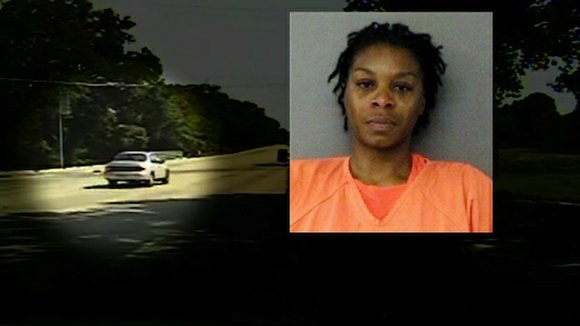 By Holly Yan and Dana Ford
CNN
(CNN) -- Anger over Sandra Bland's death in a Texas jail has boiled over after newly released video showed what happened at the traffic stop that led to her arrest.
Now, many question whether she should have been arrested at all.
The dashcam video shows Texas state Trooper Brian Encinia pulling Bland over July 10 for allegedly failing to use her turn signal. What started as normal conversation gets testy after Encinia asks her to put out her cigarette.
"I am in my car. I don't have to put out my cigarette," Bland says.
"You can step on out now," Encinia replies.
Bland refuses to get out of her car, and the trooper opens her door and starts trying to pull her out of the vehicle.
What happens after that has ignited a debate about what the officer could have done versus what he should have done.
'For a failure to signal?'
In the video, Encinia tells Bland she is under arrest. She repeatedly asks why, but the trooper does not answer, other than to say, "I am giving you a lawful order."
They argue, then Encinia pulls what appears to be his Taser and points it at Bland.
He screams: "Get out of the car! I will light you up! Get out! Now!"
Bland then exits the car of her own accord, saying: "Wow, really, for a failure to signal? You're doing all of this for a failure to signal?"
Much of what happens next is not seen on camera, but the officer can be heard saying Bland is not compliant.
"When you pull away from me, you're resisting arrest," Encinia says.
A clearly upset Bland can be heard saying: "You're a real man now. You just slammed me, knocked my head in the ground. I got epilepsy you mother."
"Good," he replies.
A female officer tells Bland she should have thought about that before she started resisting.
What's the legality here?
Technically, a driver can get arrested in Texas for simply failing to use a turn signal.
In the video, Encinia tells Bland he intended to give her a warning -- until she failed to comply with orders and repeatedly cursed at the trooper.
"You were getting a warning ... until now," Encinia says. "You're going to jail."
CNN law enforcement analyst Harry Houck said the trooper did have the right to ask Bland to get out of the car and then try to pull her out of the vehicle.
"The fact is an officer can make an arrest anytime ... you run a red light, parking ticket, anything like that," Houck said. "What he did was he notices she was agitated."
But Houck, a retired New York Police Department detective, said the video concerned him.
"The one problem I have was just that he told her to get out of the car because she wouldn't stop smoking."
CNN legal analyst Sunny Hostin said she advises people that "when you have a police encounter, you want to make it as short and sweet as possible."