Disaster Recovery Extends to Claiming Casualty Losses on Tax Returns
H&R Block holding free workshops on the role of taxes for financial recovery for victims of the greater Houston area flooding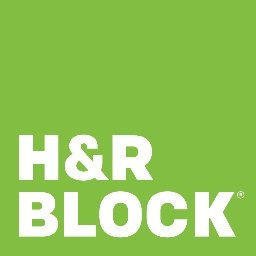 Houston, Texas. – Taxes are not high on the to-do list for those impacted by the Houston area flooding, but tax breaks can play a part in the rebuilding process. H&R Block will conduct a series of free tax talk workshops in the greater Houston area to help explain the tax relief option and provide assistance to help taxpayers recover.
"This disaster has affected thousands of residents and we are here to help our neighbors get back on track," said Jose Leal, Regional Director at H&R Block. "Taxpayers need to know when there is monetary relief in the form of their tax return and how to navigate deadlines and filing requirements in the aftermath of these floods.
Free Extension Filing and Disaster Tax Advice
July 29 - 10350 S. Post Oak Houston, TX 77035 - 6PM
July 30 - 1967 W. T C Jester, Houston, TX 77008 - 6PM
August 11 - 14526 Memorial Dr. Houston, TX 77079 - 7PM
August 15 - 10763 Gulf Freeway, Houston TX 77034 - 11AM
August 18 - 5050 FM 1960 W Houston, TX 77069 - 10AM
August 26 - 1101 W Main, League City, TX 77573 - 4PM
September 1 - 10350 S. Post Oak Houston, TX 77035 - 10AM
September 12 - 1967 W. T C Jester, Houston, TX 77008 - 11AM
September 16 - 243 FM 2094, Kemah, TX 77565 - 4PM
Casualty losses can result in larger refunds
Many homeowner's and renter's insurance policies have restrictions, including some that don't cover natural disasters or flooding. Claiming disaster-related casualty losses for damaged or lost property is a way taxpayers can find financial relief for recovery costs that came out of their own pockets and are not covered or reimbursed by insurance. This includes homeowner's and renter's deductibles on any claims made that were disaster-related.
Taxpayers in a federal disaster area, who incur disaster-related casualty losses have a choice about when to claim their losses. A disaster-related casualty loss may either be claimed on a tax return for the year the disaster occurred or on the prior year's original or amended return.
For example, a loss occurring in 2015 may be claimed on the taxpayer's 2015 tax return filed in 2016, or on an original or amended 2014 return filed in 2015. While claiming the loss on the 2014 return results in a faster tax refund, waiting to claim the loss may result in greater tax savings.
"Amending an already-filed return from the year before the disaster may bring a quicker financial result than waiting to claim the loss on the 2015 return," said Leal.
Record requests from affected taxpayers will be expedited
Affected taxpayers may need to reconstruct tax records lost in the disaster in order to apply for a disaster loan or grant. The IRS will waive the usual fees and expedite requests for a copy of a tax return (Form 4506) or for a transcript of a tax return (Form 4506-T).
"H&R Block clients can visit a retail tax office to get copies of their tax returns, even if they prepared their taxes on their own using H&R Block software," Leal said.
Residents should also reference FEMA and the IRS's disaster information site for the most up-to-date lists of federal disaster areas and available relief.
H&R Block clients can visit any of more than 4,000 year-round offices for tax assistance and to request copies of tax returns prepared in H&R Block offices or using H&R Block software. Taxpayers may also contact the IRS at (800) 829-1040 or www.irs.gov to get copies of past tax returns and transcripts.
About H&R Block
H&R Block, Inc. (NYSE: HRB) is the world's largest consumer tax services provider. More than 650 million tax returns have been prepared worldwide by and through H&R Block since 1955. In fiscal 2014, H&R Block had annual revenues over $3.0 billion with 24.2 million tax returns prepared worldwide. Tax return preparation services are provided by professional tax preparers in approximately 12,000 company-owned and franchise retail tax offices worldwide, and through H&R Block tax software products. H&R Block Bank provides affordable banking products and services. For more information, visit the H&R Block Newsroom at http://newsroom.hrblock.com/.