The Ensemble Theatre 2015 Annual Celebrity Black Tie Gala Honoring Mayor Annise Parker, Schlumberger, Irma P Hall, Attica Locke, and Katlynn Simone
Mayor Annise Parker Receives The Ensemble Theatre Founder's Award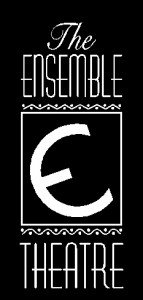 HOUSTON (July 28, 2015) – The Ensemble Theatre celebrates its 39th uninterrupted season as Houston's premier African American performing arts institution with its gala themed: Follow the Dream: Celebrating the Empire" Saturday, August 15, 2015, 6:30 PM at the Hilton Americas – Houston 1600 Lamar, Houston, TX 77010.
This year's gala co-chairs include The Ensemble Theatre board members Argentina James, Scott Minnix, and Jesse Tyson.
"We are celebrating the diversity and growth of Houston along with its commitment to sustaining the arts," says Argentina James, Gala Co-Chair. "The Ensemble Theatre is part of that growth with its history as the anchoring artistic institution in Midtown, and building towards its 40th Anniversary."
Mayor Annise Parker, Founder's Award recipient, is being recognized for her years of service to the Houston Community and passionate support of the arts through the Houston Arts Alliance. She is one of only two women to hold the City's highest elected office, and the only person in Houston history to hold the offices of council member, controller and mayor.
Schlumberger, Corporate Partner of the Year, is a dedicated corporate citizen in the Houston community. Through the Schlumberger Excellence in Educational Development program, Schlumberger focuses on science, technology, engineering and mathematics (STEM) education for K - recruiting. Schlumberger recognizes the link between STEM and the Arts, and their partnership with The Ensemble Theatre spans more than 15 years of board service volunteerism and financial support to The Ensemble's annual gala and various youth initiatives.
This year's celebrity honorees all have Texas ties:
Irma P. Hall, Lifetime Achievement Award recipient was born in Beaumont, Texas, but her family ultimately settled in Dallas where she later founded the Dallas Minority Repertory Theater. She is a graduate of Texas College in Tyler, Texas and was an educator in her early career before cultivating her interests in acting. She has a long list of acting credits, but is widely recognized for her role as Big Mama Joseph in the box office hit movie Soul Food. She is currently working on projects to help young independent filmmakers.
Attica Locke, Producer of the Year Award recipient is a Houston born and raised, award winning author, and writer and co-producer of the widely popular hit FOX TV series Empire starring actors Terrance Howard and Taraji P. Henson. She's also written scripts for Paramount, Warner Bros, Disney, Twentieth Century Fox, Jerry Bruckheimer Films, and HBO. Her second book, The Cutting Season, published by Dennis Lehane books, is a national bestseller, and is a winner of the Ernest Gaines Award for Literary Excellence. She was most recently in Houston promoting her third book Pleasantville.
Katlynn Simone, Rising Star Award recipient was born and raised in Houston and one of The Ensemble Theatre Young Performers Program alumna. She also attended the High School for Visual and Performing Arts where she focused on musical theatre. While still in school she auditioned and landed the role she is currently playing as "Brittany Pitts aka Brit Brat" on BET's "The Game," and is an emerging music recording artist.