Celebrity Wedding Planner & TV Host David Tutera Announces "Your Wedding Experience" Multi-City Show Created for Couples Across the Country
Your Wedding Experience presented by David Tutera will Showcase Every Couples' Wedding Needs and Inspiration, with Special Appearances by "Cake Boss" Buddy Valastro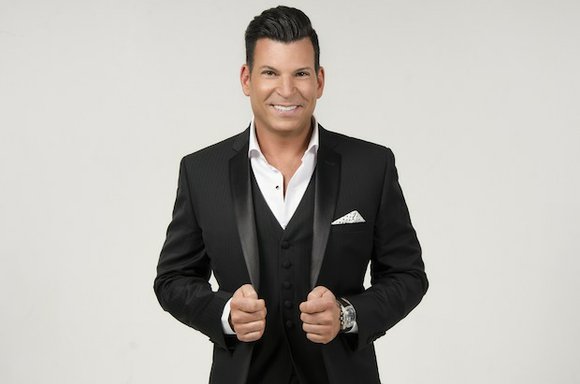 NEW YORK, NY – November 20, 2014 – Celebrity wedding planner David Tutera is proud to unveil his newest project, Your Wedding Experience presented by David Tutera, a one-of-a kind event tailored to brides and grooms, offering endless wedding inspiration, reputable vendors and the best possible resources all under one roof. Your Wedding Experience presented by David Tutera will feature industry experts such as "Cake Boss" star Buddy Valastro and many more. The show will debut in Atlanta on June 14, 2015 at the Georgia World Congress Center, followed by Houston on August 9, 2015 at the NRG Center and Philadelphia on September 13, 2015 at the Philadelphia Convention Center. Tickets for each of the show locations are currently available at www.yourweddingexperience.com/shows.
Your Wedding Experience presented by David Tutera will provide couples the opportunity to meet over 100 David Tutera approved wedding professionals, make connections, get inspired and save time and money in the process, all while sharing a fun and enjoyable experience with family and friends. There will truly be something for every couple planning their big day.
"We are elated to have teamed up with David Tutera to create Your Wedding Experience and to showcase the best in the business to couples across the country, who want to learn everything there is to know about planning their wedding straight from the pros," states Matt Anderson, COO of Your Wedding Experience.
Attendees will have an all-access pass to the latest fashion on The Wedding Catwalk, show specials and discounts, giveaways, photo opps and inspiration from David Tutera himself along with guest speakers and experts such as "Cake Boss" star Buddy Valastro, who will talk cake trends, judge The Cake & Dessert Showcase and much more.
"I am beyond excited to be hosting such a unique wedding event that will allow guests to touch, feel and experience all of the trend forward ideas that I have come up with alongside local vendors that can provide knowledge and experience throughout the entire day," says Tutera. "2015 is bringing so many new and exciting trends and designs and I am thrilled to be able to share my expertise with local couples."
VIP tickets are highly limited and currently available for purchase on a first come first serve basis at www.yourweddingexperience.com/shows, which includes:
Exclusive VIP entrance

Reserved prime seating at The Wedding Catwalk

Entry to VIP prize giveaway

Photo opportunities with both David Tutera and Buddy Valastro
Your Wedding Experience presented by David Tutera has proudly partnered with the nationally recognized Bridal Guide magazine as one of its National Media Partners.
For more show and ticket information as well as how to become a 'David Tutera Approved' vendor for Your Wedding Experience please visit www.yourweddingexperience.com.
Facebook: www.Facebook.com/YourWeddingExperience
Twitter: www.Twitter.com/YWExperience
Pinterest: www.Pinterest.com/YWExperience
You Tube: www.Youtube.com/YWExperience
Instagram: http://www.Instagram.com/YourWeddingExperience
About David Tutera
Tutera has made a brand for himself, taking his passion for designing spectacular events and transforming it into a lifestyle. Honored by Life & Style Magazine as "Best Celebrity Wedding Planner," David's impressive client list includes Hollywood's A-list, countless film premieres and celebrity parties for royalty, politicians and socialites. He is the author of seven books and the creator of fourteen brands in the fashion, DIY and home categories that brings creative solutions to all consumers, inspiring them to "Celebrate Their Lives in Style," each and every day. He is the host of the hit primetime show, "David Tutera's CELEBrations" on WE tv. His name has become synonymous with style, elegance, creativity and vision. For more information, please visit www.DavidTutera.com.
About Buddy "The Cake Boss" Valastro
For Buddy Valastro, mixing eggs, sugar, butter and flour means a lot more than "making a cake." As a fourth generation baker, it's a constant source of pleasure, pride and creativity. His talent and passion for the family business, Carlo's Bakery, has earned the straight-talking cake expert the moniker, and TLC TV show, Cake Boss. As a celebrity chef, entrepreneur, and reality television personality, Buddy has catered to celebrity palettes like Oprah, and his works of cake-art have included a scale model of the city of St Louis, a giant edible NASCAR racecar cake (it took 24,000 cakes to make it and weighed over 10,000 pounds) and his magnum opus – a life-size tribute to his wife and soul mate Lisa for her 30th birthday. For more information, please visit https://www.facebook.com/BuddyValastro.