Deal Makers Conference Hits Houston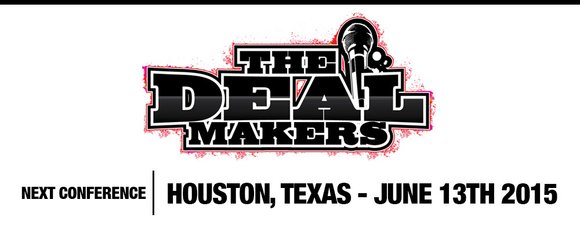 The Ravenel Agency, a New York-based talent, branding and lifestyle company, will present the 4th installment of The Dealmakers Conference in Houston, TX on Saturday June 13 at The Hotel Derek.
The conference will include a panel, workshop, and showcase that will offer the opportunity for local artists to meet the real dealmakers and music executives of major record labels in an intimate setting. Conference and panel leaders include:
Lenny Santiago, Vice President of Roc Nation
Eric Parler, Vice President of Radio Promotions for Def Jam
Sickamore of Epic Records
Young Sav, Vice President Mayback Music Group
Steve Carless, President CTE Records
Yomi Desalu of MTV Television
Reggie Hawkins, Sirius XM Radio
Mari Lopez, Producer of Love and Hip Hop
Film producer Monica "Dollphace" Floyd
Houston's own DJ Mr. Rogers of 93.7 The Beat and Big Tho and DJ Eric of The Big Tho and DJ Eric Show will also join the panel and participate in a Q&A on breaking records in the industry along with establishing and maintaining personal relationships with labels and artists. Also included will be music video director Michael Artis of Michael Artis Films who will provide personal consultations with conference attendees. The showcase will be hosted by Rose D (Thisis50.Com) and Houston's own DJ Kiotti of 97.9 The Box.
"It was important for me to bring The Dealmakers Conference to Houston after discovering the wealth of undiscovered talent here. I wanted to expose Houston to the real dealmakers of the business. My aim is for attendees to not only learn from seasoned professionals but to gain insight on the do's and dont's of the business," says Amber Ravenel, Founder/CEO of The Ravenel Agency.
For more information, visit www.getsignedordie.com