Ariana Grande Wants You to Stop Judging Women Based on Who They're Dating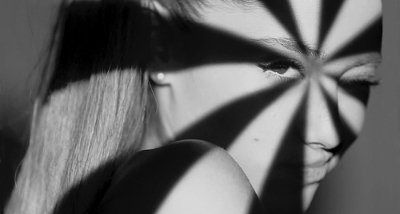 By Emanuella Grinberg
CNN
(CNN) -- Haters, take note: singer Ariana Grande is tired of living in a world where women are referred to as a man's "past, present or future" property.
That's what the pop star, who was born Ariana Grande-Butera, had to say Sunday morning in a tweet to 29 million followers calling on the media -- and society at large -- to value women for their accomplishments instead of who they're dating.
The statement, which starts with "being empowered is not the same as being a bitch" and closes with a Gloria Steinem quote, also drew attention to double standards men and women face in relationships and sex. It drew praise from scores of social media users, earning more 27,000 retweets in less than two hours.
She's certainly not the first pop star to speak out against sexist double standards in the media or entertainment industry. But her contribution to the conversation is notable because of her reach -- 29 million Twitter followers is nothing to sneeze at -- and the demographic of her fan base, which skews young based on her success as a Nickelodeon star.
The tweet comes amid rampant tabloid gossip about her breakup with singer Big Sean and romance rumors with One Direction's Niall Horan -- starting with an explanation of why she wants to move beyond the topic.
She said she has been avoiding "boy questions" in interviews after coming to the realization she has "so much more to talk about," from her critically acclaimed debut album to her worldwide tour.
"I can't wait to live in a world where people are not valued by who they're dating / married to / attached to... but by their value as an individual," she wrote.
"I'm saying this after literally eight years of feeling like I constantly had to have a boy by my side. After being on my own now for a few months I am realizing that that's just not the case," she wrote.
The tweet also highlights double standards when it comes to men, women and relationships. When a women has sex or talks openly about sex, "she's a slut," Grande wrote. But a man is "regaled" if he "talks or raps freely" about the "bitches or hoes" he's had.
For more information, visit cnn.com