Astros Have Second and Fifth Overall Selections in Tonight's Draft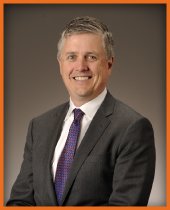 HOUSTON - The Houston Astros have the second and fifth overall selections in tonight's 2015 Major League Baseball First Year Player Draft. The first two rounds and the compensation rounds of the draft will take place tonight, beginning at 6 p.m. CT. Houston is expected to make the fifth overall selection at 6:30 p.m. CT, at which point Astros General Manager Jeff Luhnow and Astros Director of Amateur Scouting Mike Elias will be made available to the media in the press conference room at Minute Maid Park.
The Astros will make every attempt to make their top two selections available via conference call tonight, with information on timings to be released following the selections.
Overall, Houston will make four total selections tonight, including the first pick in the Competitive Balance A Round (#37 overall), and the fourth pick in the second round (#46 overall). The Astros received the 37th overall pick in last year's trade with the Marlins that also netted Houston outfielder Jake Marisnick and two minor leaguers: right-handed pitcher Francis Martes and third baseman Colin Moran. Those selections are expected to be made at approximately 9:20 p.m. and 9:30 p.m.
Coverage of this year's draft will begin live today at 5 p.m. CT on MLB Network and MLB.com from MLB Network's Studio 42 in Secaucus, N.J. All 30 clubs will have representatives in attendance at the Draft. Astros Special Assistant to the GM Enos Cabell and Astros pro scout Paul Ricciarini will represent the club at this year's draft. The intervals between each first-round selection will be four minutes, 30 seconds.
For more information, visit astros.com