Blanca, Once a Hurricane, Now a Tropical Depression Over Mexico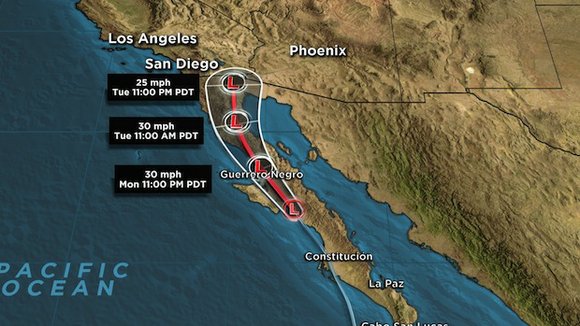 By Lauriel Cleveland
CNN
(CNN) -- What had been an early season hurricane has been downgraded to a tropical depression as it continues to dump rain on Mexico's Baja California state, the National Hurricane Center said Monday.
Sustained winds have died down a high of 175 kph (110 mph) at one point during the storm's life, to 55 kph (35 mph) by late Monday afternoon, the center said.
The government of Mexico discontinued all tropical storm warnings and watches.
The tropical depression is expected to produce 3-5 inches of rain but to continue weakening as it moves north in Mexico.
For more information, visit cnn.com