Kyssi Inspired A Generation With Her Battle Against Cancer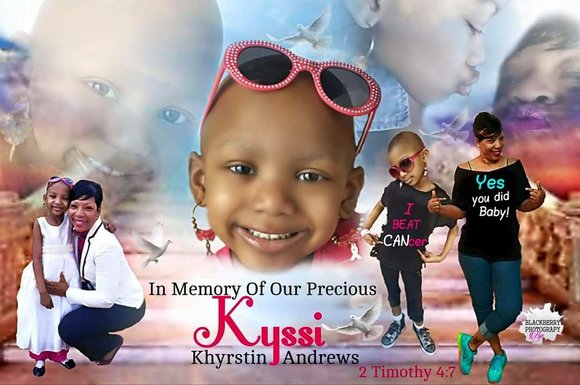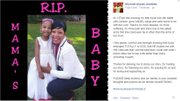 Hundreds of thousands of social media visitors would check the page of Khyrstin (Kyssi) Andrews on a consistent basis to see how she was doing. Even our own editorial department were moved by the stories of courage and strength of the young girl and her mom. The beautiful, brave Kyssi, who was stricken with cancer, caught the attention and hearts of everyone who heard about her story.
Our hearts, prayers and thoughts are with her family as we learned of her passing on June 7, 2015.
According to her facebook page, here is account of her beautiful story that inspired so many:
Khyrstin (Kyssi) Andrews is a very cheerful and energetic 6 year old who resides in Houston, TX, was born on October 14, 2008 and has WON her battle against CANcer 2 different times and was re-diagnosed again, most recently, for a 3rd time on April 11, 2014.
Khyrstin had NO prior symptoms or pain. She was going to daycare every day, playing with her friends and being a perfectly normal 3 year old little girl (so we thought).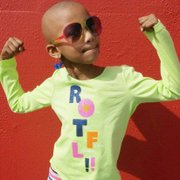 • 5/1/2012 she started urinating blood. Her aunt and a very dear family friend rushed her to the emergency room where she was diagnosed with stage 2 Wilm's Tumor (a form of kidney cancer) and then she was transferred immediately to another local hospital via ambulance for further diagnosis, surgery on 5/4/2012 to remove her right kidney, the cantaloupe sized cancerous tumor and to have a portal catheter (port) above her heart placed in order for her to have her chemotherapy treatments, receive medications, blood and platelets when/if needed. Shortly after surgery was performed, she started a very aggressive/extensive radiation and chemotherapy treatment which consisted of 4 different chemo drugs. She had non-stop weekly chemo treatments that began in May 2012 and he last of her treatments were on November 27, 2012 which is when she was considered in remission for the 1st time (such a GREAT day).
• March 1, 2013, Kyssi went back to the hospital for what we though would've been just an appointment her 3 month checkup and scans after being in remission, not knowing that we'd return home with our lives and hearts changed yet "AGAIN". She was diagnosed with Stage IV Wilms Tumor that had metastasized (moved/spread) in both of her lungs and was given 30-40% chance of survival at that point. That was the "report of the doctors"….our heart and mind was yet made up to wait on the "report of the LORD" and NOT GIVE UP. Ever since that day….life has been ever so different for us. She was placed on a totally different chemotherapy regimen that is was much much stronger than before and it kept her a whole lot more sick. With this particular treatment, Kyssi has had over 200 (plus) blood and platelet transfusions combined, MORE frequent hospital stays and unexpected emergency room visits, constant abdominal pain, nausea, vomiting, loss of appetite, loss of sleep and also the loss of her hair for the 2nd time due to treatments. She's definitely the toughest 6 year old kid that most people know. After undergoing treatment and not expected to live to see her 5th birthday, January 17, 2014, we were very PROUD to announce to family and to all of our supporters that our little Kyssi was once again in REMISSION and has "Kicked CANcer in the Butt" for the 2nd time.