Teen Mom's Miraculous Journey To Multi-Million Dollar Business Woman
6/9/2015, 8:05 a.m.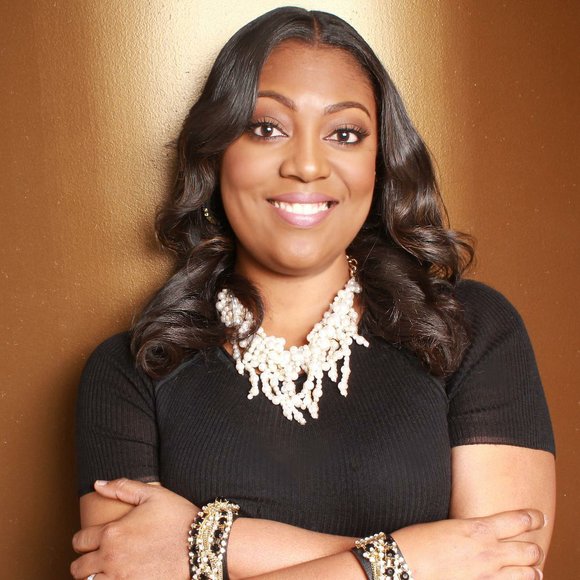 Maya Angelou once said " There is no greater agony than bearing an untold story inside of you." Black women often silently suffer as they attempt to strike a work-life balance while simultaneously navigating both racism and misogyny in the workplace. In spite of undesirable circumstances, Black women continue to "Push Forward" economically through entrepreneurial pursuits that allow them to take the reins and be the boss in their own life. Motivational speaker and author of "Blessings and Miracles" and now "The Miracles of Success: Fourteen Diamonds to Help You Dream, Jump and Fly Higher", Shashicka Tyre-Hill shares her strategies and personal philosophy on creating the life and business of your dreams. " I see every business as an ecosystem - a living thing made up of people and processes. My goal is to help you get all of the components working together seamlessly," said Shashicka.
In her highly anticipated second book "The Miracles of Success: Fourteen Diamonds to Help You Dream, Jump and Fly Higher", Shashicka provides a plethora of advice for entry level and seasoned professionals looking to reignite their passion and find their purpose. "I will help you discover - or rediscover - your passion for what you do and build a business around that which serves your life." said Shashicka. The book provides guidance on how to :
Create a culture that inspires people to bring all of who they are in the world.
Get organized to make room for critical visioning and strategic work.
Strikes the right balance between innovation and discipline.
Systematize a way of doing business where the customer actually comes first.
About Shashicka Tyre-Hill:
Shashicka's inspirational story of triumph over tragedy and perseverance in the face adversity began in her home town of Brunswick, Georgia. The product of a broken home, she endured years of emotional and physical turmoil, eventually dropping out of high school in 9th grade. Following the death of her beloved grandmother, Shashicka went back to school and eventually received her license from the Department of Human Resources in Atlanta, GA .In 2002, Shashika took her new found passion for human services to the next level with the opening of Miracle Home Care. Today, Shashicka's Miracle Home Care business is now a multi-million dollar brand and has expanded to include the Miracle Home Care Adult Day Center, Miracle Home Care, Inc. and Miracle Transportation. She uses her story of transformation from marginalized youth to CEO of a multi-million dollar home-care empire to inspire budding entrepreneurs.
For information about Shashicka, please visit www.shashickahill.com