Celebrate Dad with Father's Day Themed Homestand at Minute Maid Park
Picnic in the Park, Father's Day giveaways, Faith and Family Night and a special ticket promotion headline homestand; Carlos Correa to make Houston debut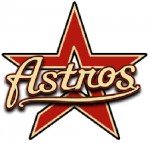 Alzheimer's Association is Rallying 2 End ALZ with teams across Major League Baseball to end Alzheimer's disease. June is Alzheimer's & Brain Awareness Month. Supporters of the Alzheimer's Association will be recognized in a pregame ceremony and throwing out a ceremonial first pitch.
Sunday, June 14 - 1:10 p.m. vs. Seattle
No Father's Day would be complete without an Astros grilling apron giveaway for 10,000 fans, courtesy of Houston Methodist.
In celebration of the United States Army's 240th birthday, Staff Sergeant Tony Maize of the U.S. Army will be throwing out a ceremonial first pitch prior to Sunday's game.
After the conclusion of the Astros 1:10 p.m. game vs. the Seattle Mariners, the Astros Foundation will hold its third annual Picnic in the Park fundraising e vent in the outfield of Minute Maid Park. This popular event, which gives fans the rare opportunity to be on the grass at Minute Maid Park, will feature 2015 Astros players, alumni and members of the Astros front office. All proceeds from the charitable event will benefit the Astros Foundation's cornerstone youth baseball programs in the Greater Houston Area. For more information, please visit www.astros.com/picnic.
The Astros are also kicking off their #AstrosDad social media sweepstakes on Sunday, June 14 and continuing through Father's Day on June 21. The Astros will be awarding a pair of game tickets per day to lucky fans, chosen at random, who tweet photos with their fathers, father figures or important men in their lives sharing a baseball memory using #AstrosDad. Follow the Astros on Twitter (@astros) for details and more information or visit www.astros.com/fathersday.
In support of the ongoing commitment from MLB to increase opportunities for youth participation in baseball and softball, the Houston Astros are teaming up with the Baseball Tomorrow Fund (BTF) to host an equipment drive on Sunday, June 14 at Minute Maid Park. Fans are invited to donate new and used equipment, which will benefit the Oaks Dads Club of Houston. Fans can donate equipment at Minute Maid Park by visiting Center Field Gate or the Houston Astros Community Clubhouse behind Sections 109-110. The first 500 fans to donate equipment will receive a voucher for a Joe Morgan Swing Trainer courtesy of the Astros Foundation.
In conjunction with the equipment drive, the Baseball Tomorrow Fund will award a grant of $5,000 to Oaks Dads Club of Houston for the purchase of new equipment. Houston Astros catcher Hank Conger, who is in his first year as a BTF Player Ambassador, will be on hand to present a ceremonial check to representatives from the Oaks Dads Club during a pregame ceremony on Sunday.
Bring the whole family out to Minute Maid Park this Sunday with a Kroger Family 4-Pack. The options include four tickets, four hot dogs, four sodas and a Lot C Parking Pass. This Sunday is also Kroger Family Sunday. Kids ages 5-14 can run the bases and Astros Buddies get front-of-the-line access. For Kroger Family Sunday or Kroger Family 4-Pack tickets, please visit www.astros.com/family or by calling 1-877-9ASTROS.
Monday, June 15 - 7:10 p.m. vs. Colorado
Celebrate Father's Day early by bringing dad to the ballpark on Monday, June 15 and Tuesday, June 16 with the Astros special Father's Day ticket promotion. Select seats will be offered at a reduced rate of $20 per ticket, with a two-ticket minimum purchase. For more information, please visit www.astros.com/fathersday.
Tuesday, June 16 - 1:10 p.m. vs. Colorado
Catch the deal of the season with Double Play Tuesdays, presented by Coca-Cola. Participating fans receive two View Deck II tickets for only $22 or two Outfield Deck II tickets for only $5. Present two (2) labels from any Coca-Cola product containers at the Minute Maid Park Box Office to receive two (2) View Deck II tickets for $22 or two (2) Outfield Deck II seats for $5. Offer good at every Tuesday home game. For more information, please visit www.astros.com/value.
Tuesday is a 9-Inning Lunch Break, which is available for all 1:10 p.m. weekday home games. Fans receive a Club I ticket with $15 in loaded value to spend at the team store or on concessions. For tickets, please visit www.astros.com/lunchbreak or call 1-877-9ASTROS.
For more information, visit astros.com