Silver Alert on Texas Lottery In-Store Display Screen Leads Authorities to Missing Senior Citizen
Style Magazine Newswire | 6/11/2015, 10:11 a.m. | Updated on 6/11/2015, 10:11 a.m.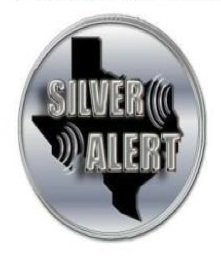 A Silver Alert message on a Texas Lottery® in-store display screen led to the safe recovery of a missing Dallas senior citizen this week. The Silver Alert was issued for 83- year-old James Johnson early Monday morning. The same day, a citizen contacted law enforcement after seeing Johnson's photo on a Texas Lottery in-store display screen and recognizing him in a Pleasant Grove convenience store.
"The Texas Lottery is proud to participate in the Silver Alert program and we are pleased to have played a role in finding Mr. Johnson," said Gary Grief, executive director of the Texas Lottery.
The Texas Lottery has been a part of the statewide Silver Alert Program since 2007. Silver Alerts are issued by the Texas Department of Public Safety to assist with locating missing senior citizens with documented mental impairments. When the Texas Lottery is notified that a Silver Alert has been activated, the Lottery disseminates the information at its more than 17,000 retail locations through messages on its display screens, electronic signs posted near terminals and printed messages to Texas Lottery retailers.
The Silver Alert Program is not the only public service initiative the Texas Lottery participates in. The Texas Lottery also assists law enforcement by posting other Texas alerts at its retailers:
• Texas AMBER Alert Program – Since 2003, the Texas Lottery has been a part of the system of alerts designed to find abducted children.
•Blue Alert Program – Since 2008, the Texas Lottery has been a part of the system of alerts aimed to assist with the apprehension of violent criminals who kill or seriously wound local, state, or federal law enforcement officers in the line of duty.
•Endangered Missing Persons Alert Program – Since 2011, the Texas Lottery has been a part of the system of alerts to locate missing persons with an intellectual disability.
Beginning with the first ticket sold in 1992, the Texas Lottery has generated $23 billion in revenue for the state and distributed $45 billion in prizes to lottery players. Since 1997, the Texas Lottery has contributed $17 billion to the Foundation School Fund, which supports public education in Texas. As authorized by the Texas Legislature, certain Texas Lottery revenues benefit state programs including the Fund for Veterans' Assistance.
The Texas Lottery provides several entertaining games for lottery players including Powerball®, Mega Millions®, Lotto Texas®, All or NothingTM, Texas Two Step®, Pick 3TM, Daily 4TM, Cash Five® and scratch-offs. For more information visit www.txlottery.org.