Houston's Slice Of The Dealmakers Conference A Success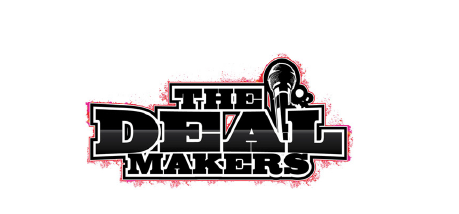 Ravenel Agency, the New York based branding and lifestyle company has found its niche with the successful Deal Makers Conference, gaining traction as it continues to move throughout the country. While other conferences have been content with just taking the money of unsuspecting artists, the Deal Makers Conference has quickly set itself apart by providing aspiring artists the opportunity to connect with a number of leaders throughout the industry including A&R executives, DJ's, tastemakers and more.
It kept the ball rolling during a recent stop in Houston, tapping into Texas' widely untapped pool of talent to deliver a series of panels like "Building Your Buzz" and giving invaluable advice from those that have actually been there before.  Hosted by 97.9 The Box's own Kiotti, the celebrated disc jockey and former artist used his own experiences to give a cautionary tale about the game, encouraging artists not to get trapped in bad financial deals. Kiotti also spoke on life behind the scenes, revealing the music selection process and explaining why some don't make the radio cut. Also representing Texas was rising director Michael Artis (Propain, Slim Thug, etc.), veteran director Mr. Boomtown, DJ Big Tho, Bun B. and others.
Guests were also treated to appearances from Roc Nation VP Lenny "Lenny S" Santiago, Senior Vice President of Music Development at Def Jam Eric Parler, CTE Records President Steve Carless, Maybach Music A&R Young Sav, Rose Daniels of ThisIs50.com, Reggie Hawkins of SiriusXM, More Media LLC Ceo Alvina Alson, film producer Monica Floyd, Revolt TV and Love & Hip-Hop producer Mari Lopez and more.
After listening to the vets a number of artists were allowed to prove themselves via an invite only showcase specifically designed to introduce new talent. If you missed the Texas leg of the tour you can catch up when it lands in Dallas this August. Artists take note, some opportunities don't come around every day.
"*It was important for me to bring The Deal Makers Conference to Houston," founder Amber Ravenel said. "After discovering the wealth of undiscovered talent here. I wanted to expose Houston to the real deal makers of the business. My aim is for attendees to not only learn from seasoned professionals but to gain insight on the do's and don'ts of the business."