Lawmaker Legend Grows with Bill Passing Record as Democrats Widen Legislation Production Leads
Best of the Texas Legislature 2015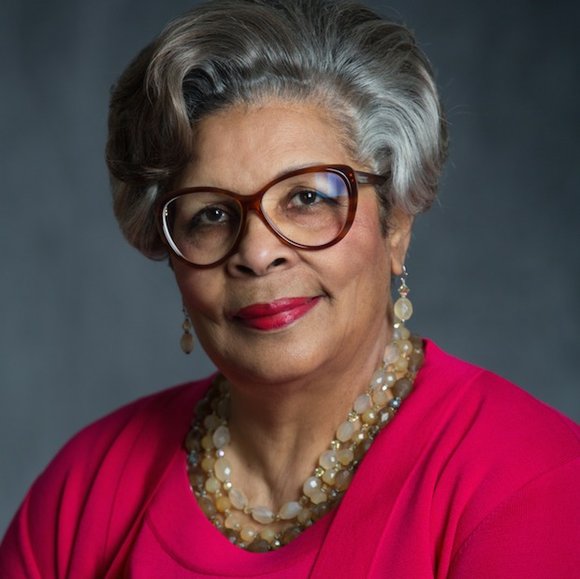 By Mike Hailey
Capitol Inside Editor
State Rep. Senfronia Thompson passed her first bill as a freshman lawmaker in 1973 with a measure that was designed to make it safer for blind people to cross the streets in Texas. It was a tiny first step on a historic journey for a state legislator who's probably guided more legislation successfully through the Capitol's west wing than any other Texas House member in history.
Thompson - a Houston Democrat who practices law when she's not making it - carried 48 more bills across the finish line during the regular session in 2015. Her closest House rival in that department passed 31 measures during the biennial gathering that ended earlier this month.
A Capitol Inside analysis of state records shows that Thompson served as the chief House author or sponsor on 381 measures that have either become law or were vetoed or remain in legislative purgatory on Governor Greg Abbott's desk. Thompson has shepherded more legislation successfully than any other state representative here in the past half-century if she isn't the all-time leader in the respect.
But Thompson isn't the only Texas lawmaker who's been enjoying unprecedented success in terms of production on the legislation assembly line. State Senator Judith Zaffirini appeared to be breaking her own record with each bill that she passed this year in an upper chamber where she's had the lead role on 863 successful pieces of legislation during a Senate career that spans almost three decades.
Democrat Ken Armbrister had set the Senate bar at a record level before stepping down from the upper chamber in early 2007 after 20 years on the job there. Armbrister - one of the last relatively conservative rural Democrats in an arena where that species is now extinct - passed more than 80 bills on average in 10 bienniums in a Senate where that's still the record rate for the past 50 years if not longer.
According to state statistics that vary slightly in different parts of the pink granite building in Austin, Armbrister passed 808 pieces of legislation as a senator who was based in Victoria after guiding 10 to fruition during a four-year House stint in the mid-1980s.
But Zaffirini - a Laredo Democrat who entered the Senate with Armbrister in 1987 - had overtaken her former colleague in the total legislation tally by the end of the regular session in 2013. Zaffirni widened the lead during the biennial gathering in 2015 when she cracked triple digits for the first time in a regular session bill-passing count after steering 102 measures to the Republican governor who will make the final call on whether they live or die.
Zaffirini shattered the previous personal best that she'd posted when she passed 79 measures in the regular session in 2011. The numbers that she put up this year were all the more impressive in light of the fact that she'd had a substantial amount of power stripped away by GOP leaders who'd singled her out as a way of catering to activists on the right. Rookie Republican Lieutenant Governor Dan Patrick - in an apparent attempt to score points with tea party conservatives who'd been his biggest fans - eliminated the committee that Zaffirini had been chairing and busted her from the Finance Committee on which she'd served most of her career. But that gave Zaffirini more time to focus on her own legislative agenda instead of crippling her effectiveness as some conservatives had apparently expected.