Congresswoman Waters to Introduce Alzheimer's Action Now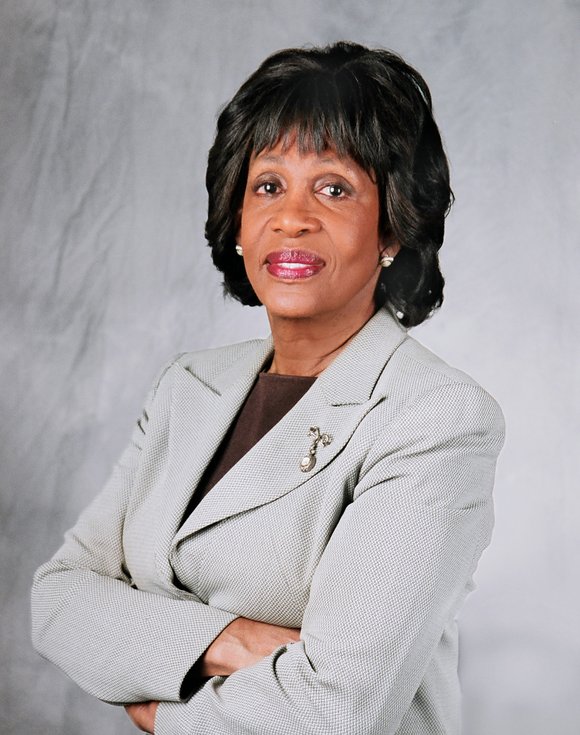 June 16, 2015
WASHINGTON, D.C. – During a House Floor "Special Order Hour" on Alzheimer's disease today, Congresswoman Maxine Waters (CA-43), Ranking Member of the Financial Services Committee and Co-Chair of the bipartisan Congressional Task Force on Alzheimer's Disease, announced plans to introduce Alzheimer's Action Now, a set of bills that together will help Alzheimer's patients and their families; promote public awareness about Alzheimer's disease; and encourage voluntary contributions to research efforts. The hour was organized by Rep. John Garamendi (CA-3) in honor of the month of June, which is Alzheimer's and Brain Awareness Month.
Her remarks as prepared for delivery follow:
"As the Co-Chair of the Congressional Task Force on Alzheimer's Disease, I know how devastating this disease can be for patients, families, and caregivers. I am proud to lead the Task Force along with my Co-Chairs, Congressman Chris Smith, Congressman Michael Burgess, and Congressman Chaka Fattah.
Alzheimer's is a tragic disease, which has no effective treatment, no means of prevention, and no method for slowing the progression of the disease. According to the Centers for Disease Control and Prevention (CDC), five million Americans were living with Alzheimer's disease in 2013. This number is expected to almost triple to 14 million by the year 2050.
The bipartisan supported National Plan to Address Alzheimer's Disease calls for a cure or an effective treatment for Alzheimer's by the year 2025. Reaching this goal will require a significant increase in federal funding for Alzheimer's research.
I, therefore, introduced H.Res. 237, a bipartisan resolution which calls for a significant increase in Alzheimer's research funding and declares that achieving the primary goal of the National Plan – to prevent and effectively treat Alzheimer's by 2025 – is an urgent national priority. A similar resolution was introduced in the Senate by Senator Susan Collins.
I also circulated a letter to the House Labor, Health and Human Services Appropriations Subcommittee requesting robust funding for Alzheimer's research at the National Institutes of Health (NIH) in the coming fiscal year. The letter was signed by a bipartisan group of 63 Members of Congress. I was pleased to learn that the Subcommittee recently proposed a $300 million increase for Alzheimer's research.
As we pursue the goal of a cure for Alzheimer's, we must also do everything we can to assist the patients, families and caregivers who are living with Alzheimer's every day.
That is why I am introducing Alzheimer's Action Now, a set of bills that together will help Alzheimer's patients and their families; promote public awareness; and encourage voluntary contributions to research efforts. The various bills in Alzheimer's Action Now address different challenges presented by Alzheimer's disease.
· The Alzheimer's Caregiver Support Act authorizes grants to public and non-profit organizations to expand training and support services for families and caregivers of Alzheimer's patients. With the majority of Alzheimer's patients living at home, under the care of family and friends, it is important that we ensure these caregivers have access to the training and resources they need to provide effective, compassionate care.
· The Missing Alzheimer's Disease Patient Alert Program Reauthorization Act reauthorizes a Department of Justice program that helps local communities and law enforcement officials quickly identify persons with Alzheimer's disease who wander away from their homes and reunite them with their families. This program saves law enforcement officials valuable time and allows them to focus on other security concerns. It also reduces injuries and deaths among Alzheimer's patients, and it brings peace of mind to their families.
· Finally, the Alzheimer's Disease Semipostal Stamp Act requires the U.S. Postal Service to issue and sell a semipostal stamp, with the proceeds helping to fund Alzheimer's research at NIH. This bill will raise public awareness and encourage concerned individuals to get involved and make voluntary contributions to Alzheimer's research efforts. The bill is modeled on the popular and successful Breast Cancer Research Semipostal Stamp.
Our nation is at a critical crossroads. The situation requires decisive action to search for a cure and protect the millions of Americans currently living with Alzheimer's disease. Together, we must take every possible action to improve treatments for Alzheimer's patients, support caregivers, raise public awareness, and invest in research to find a cure for this dreadful disease."
For more information, visit waters.house.gov