GOP plots new approach to trade bill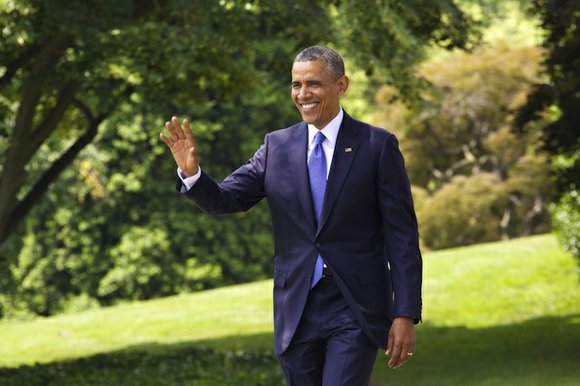 WASHINGTON (CNN) -- Republican leaders on Capitol Hill are hoping they have a way to pass President Barack Obama's stalled free trade package by overcoming opposition from his own party.
It's unclear whether it will work, but GOP sources say they are considering a plan that would pass without the sweeteners designed to attract recalcitrant Democrats.
House Speaker John Boehner and Senate Majority Leader Mitch McConnell met Tuesday to discuss how to advance a package of trade bills that Republicans largely support, even as Obama's own party rebukes him.
The plan to attract some Democratic support collapsed late last week and leaders are now looking for a procedural out that would push the measure through.
Obama has spoken by phone with both Boehner and McConnell this week, and both said they're looking for ways to grant the President the authority that U.S. negotiators say is crucial to completing the massive Trans-Pacific Partnership trade agreement.
"It's still my hope that we can achieve what we set out to achieve together, which is to get a six-year trade promotion authority bill in place," McConnell said on the Senate floor on Tuesday.
Boehner told reporters Tuesday that "we're committed to getting TPA done as soon as possible."
The leading option for Boehner and GOP leaders, according to a senior House Republican leadership aide: They'd hold a vote on "fast-track" trade promotion authority legislation, sending that to the Senate alone instead of coupling it with assistance for displaced workers -- a program Democrats typically support, but that the party's House members rejected last week in order to stymie the broader trade package.
Once in the Senate, the fast-track authority measure would need 60 votes to pass. That's a heavy lift that the Senate may not accomplish thanks to wavering Democratic support. A previous vote on the issue only passed with 62 votes in May, and if there's continued pressure from the likes of Sen. Elizabeth Warren -- and even Hillary Clinton -- it could be tough to pull off again.
But the GOP figures this may be only way to get around the wall of opposition from House Democrats.
If the Senate could pass the first bill, it would amend the Trade Adjustment Assistance program back into a separate, more broadly supported bill that extends several popular trade preferences laws.
It's a bet that the Senate could more easily overcome Democratic resistance than the House could.
The calculus: Senate Republicans would try to ease the concerns of pro-trade Democrats, and keep the Democrats from filibustering, by passing both bills.
Then, the House -- which already has the votes to pass trade promotion authority as a stand-alone bill -- could pass that bill first, giving Democrats there little incentive to oppose the second bill.
Pelosi, though, signaled Tuesday in an interview with CNBC that Democrats are not about to relent in their push to kill trade promotion authority through any procedural means possible -- saying she doesn't consider that authority necessary to getting the Trans-Pacific Partnership done.
"I don't think it's even necessary," she said. "It's a convenience for the administration, it's an advantage for the business community, but it's a hardship for workers, because it just isn't fair. And especially for us, because it was negotiated some place with Republicans."
About 25 pro-trade Democrats met with White House officials on Tuesday, but admitted afterward that there is still no strategy to resurrect fast-track legislation.
"This is a work in progress," Virginia Rep. Gerry Connolly told reporters.
The session was mostly focused on communications efforts, Democrats said, not a detailed back and forth about charting a new legislative path for the trade package that failed to pass the House on Friday.
Administration officials have been making calls to opponents of the fast track. But Connolly said once members voted against the President on trade adjustment assistance, it's hard to see how any significant number could change their position now.
"Almost no one has any leverage -- it's been expended. Boehner doesn't have any leverage. Pelosi no longer has leverage. The White House doesn't have leverage -- it's actually a remarkable thing," Connolly said.
Rep. Ron Kind, D-Wisconsin, who also attended the meeting, told reporters that while attention has been focused on Democrats, any path forward has to involve GOP help.
"The last time I checked 48 Senate Republicans voted for TAA -- when it came out with TPA," Kind said, referring to the bipartisan Senate trade vote.
While people on both sides of trade struggled to explain how the legislation could be revived in a way that assured passage, Oklahoma GOP Rep. Tom Cole predicted: "Nothing ever really dies around here."
For more information go to http://www.cnn.com