LGBT Rights Milestones Fast Facts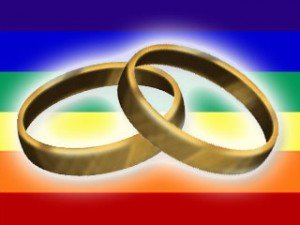 CNN Library
(CNN) -- Read CNN's Fast Facts on Lesbian, Gay, Bisexual and Transgender Milestones in the United States, and learn more about the struggle for LGBT equal rights.
Timeline: 1924 - The Society for Human Rights is founded by Henry Gerber in Chicago. It is the first documented gay rights organization.
1950 - The Mattachine Society is formed by activist Harry Hay and is one of the first sustained gay rights groups in the United States. The Society focuses on social acceptance and support for homosexuals.
April 1952 - Homosexuality is listed as a sociopathic personality disturbance in the American Psychiatric Association's diagnostic manual.
April 27, 1953 - President Dwight D. Eisenhower signs an Executive Order that bans homosexuals from working for the federal government, saying they are a security risk.
September 1955 - The first known lesbian rights organization in the United States forms in San Francisco. Daughters of Bilitis (DOB). They host private social functions, fearing police raids, threats of violence and discrimination in bars and clubs.
July 1961 - Illinois becomes the first state to decriminalize homosexuality by repealing their sodomy laws.
September 11, 1961 - The first U.S. televised documentary about homosexuality airs on a local station in California.
June 28, 1969 - Police raid the Stonewall Inn in New York City. Protests and demonstrations begin, and it later becomes known as the impetus for the gay civil rights movement in the United States.
1969 - The "Los Angeles Advocate," founded in 1967, is renamed "The Advocate." It is considered the oldest continuing LGBT publication and began as a newsletter published by the activist group Personal Rights in Defense and Education (PRIDE).
1970s - The Pink Triangle becomes a symbol of gay pride after being used during World War II as a symbol of homosexuality, perversion and deviance.
June 28, 1970 - Community members in New York City march through the local streets to recognize the one-year anniversary of the Stonewall riots. This event is named Christopher Street Liberation Day, and is now considered the first gay pride parade.
January 1, 1973 - Maryland becomes the first state to statutorily ban same-sex marriage.
March 26, 1973 - First meeting of "Parents and Friends of Gays," which goes national as Parents, Families and Friends of Lesbians and Gays (PFLAG) in 1982.
December 15, 1973 - By a vote of 5,854 to 3,810, the American Psychiatric Association removes homosexuality from its list of mental disorders in the DSM-II Diagnostic and Statistical Manual of Mental Disorders.
1974 - Kathy Kozachenko becomes the first openly LGBT American elected to any public office when she wins a seat on the Ann Arbor, Michigan City Council.
1974 - Elaine Noble is the first openly gay candidate elected to a state office when she is elected to the Massachusetts State legislature.
January 14, 1975 - The first federal gay rights bill is introduced to address discrimination based on sexual orientation. The bill later goes to the Judiciary Committee but is never brought for consideration.