LGBT Rights Milestones Fast Facts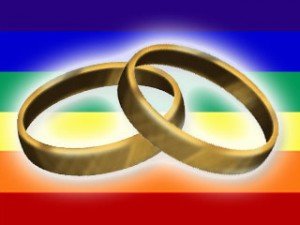 March 1975 - Technical Sergeant Leonard P. Matlovich reveals his sexual orientation to his commanding officer and is forcibly discharged from the Air Force six months later. Matlovich is a Vietnam War veteran and was awarded both the Purple Heart and the Bronze Star. In 1980, the Court of Appeals rules that the dismissal was improper. Matlovich is awarded his back pay and a retroactive promotion. Upon his death, the inscription on his gravestone read: ''When I was in the military they gave me a medal for killing two men and a discharge for loving one.''
1976 - After undergoing gender reassignment surgery in 1975, opthalmologist and professional tennis player Renee Richards is banned from competing in the women's U.S. Open because of a "women-born-women" rule. Richards challenges the decision and in 1977, the New York state supreme court rules in her favor. Richards competes in the 1977 U.S. Open but is defeated in the first-round by Virginia Wade.
May 24, 1976 - "Tales of the City," by Armistead Maupin appears in the San Francisco Chronicle. It is among the first fiction works to address a disease that initially affected gay men (it would later be identified as AIDS), and feature many minority characters and homosexual relationships.
1977-1981 - Billy Crystal plays one of the first openly gay characters in a recurring role on a prime time television show in "Soap."
January 9, 1978 - Harvey Milk is inaugurated as San Francisco city supervisor, and is the first openly gay man to be elected to a political office in California.
1978 - Inspired by Harvey Milk to develop a symbol of pride and hope for the LGBT community, Gilbert Baker designs and stitches together the first rainbow flag.
November 27, 1978 - Harvey Milk and Mayor George Moscone are murdered by Dan White, who had recently resigned from his San Francisco board position and wanted Moscone to reappoint him. White later serves just over five years in prison for voluntary manslaughter.
October 14, 1979 - The first National March on Washington for Lesbian and Gay Rights takes place. It draws an estimated 75,000 to 125,000 individuals marching for LGBT rights.
March 2, 1982 - Wisconsin becomes the first state to outlaw discrimination based on sexual orientation.
December 1, 1988 - The World Health Organization holds the first World AIDS Day in order to raise awareness.
November 30, 1993 - President Bill Clinton signs a military policy directive that prohibits openly gay and lesbian Americans from serving in the military, but also prohibits the harassment of "closeted" homosexuals. The policy is known as "Don't Ask, Don't Tell."
1994 - The movie "Philadelphia," depicting a closeted gay man dying of AIDS, wins two Academy Awards.
November 1995 - The Hate Crimes Sentencing Enhancement Act goes into effect as part of the Violent Crime Control and Law Enforcement Act of 1994. The law allows a judge to impose harsher sentences if there is evidence showing that a victim was selected because of the "actual or perceived race, color, religion, national origin, ethnicity, gender, disability, or sexual orientation of any person."