Aveda Teaches Women of Houston to Embrace Your Natural Hair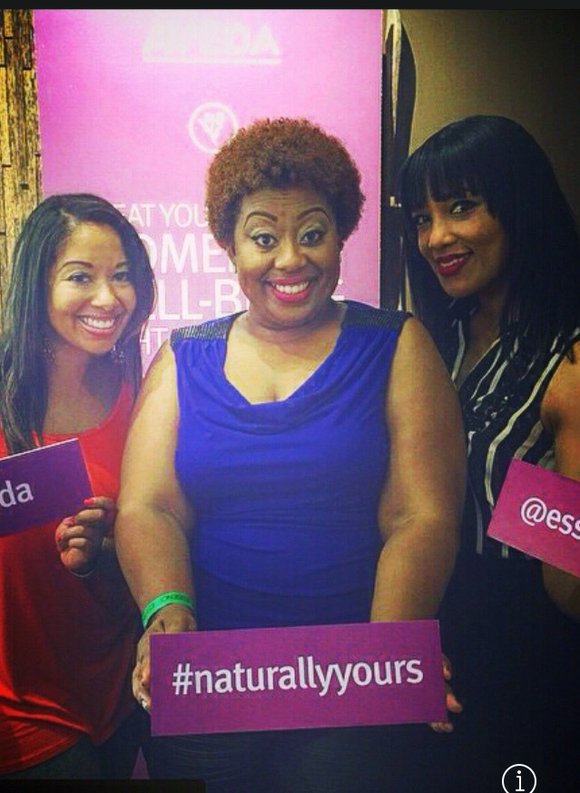 Last week celebrity natural hair gurus, Aveda and Essence teamed up to launch the "Naturally Yours" Campaign and preview their newest natural hair care line BE CURLY- which is a line of hair products recommended for women with textured hair. The event featured celebrity stylist Tippi Shorter, Aveda's Global Artistic Director of Textured Hair; Deena Campbell, Essence.com Hair & Beauty Editor; and popular Mo Knows Hair blogger Monica Stevens.
The event was a wonderful affair. There were Aveda's style reps on hand to give guests beauty and hair consults along with neck and shoulder massages.
The event was more than a success with great music and sounds provided by DJ S Entertainment. Also lite bites and delicious cocktails provided by Hendrick's Gin! There were great giveaway bags as well and not one attendee left empty handed. Every guest received deluxe goody bags filled with full sizes of Aveda's Be Curly products, Tippi Shorter's best hair tips, and a current issue of Essence Magazine.
What I loved about this event was that this was not just a campaign to showcase Aveda's new line BE Curly. Heather Kleinert's (Aveda's North America Director of Global Communications) vision behind this wonderful hair event was to educate women of Houston and to spark a conversation about embracing your natural hair texture. During the event guests were encourage to meet and greet with the featured celebrity experts and get great personal advice regarding their beauty and natural hair care. Aveda's own team of consultants were also on hand to consult with guests and share their "must have" Aveda products as well!
The event also included a discussion panel featuring all three experts. Monica Stevens –Mo Knows Hair Blogger shared her practical styling tips on fighting frizz and combating Houston's horrible humidity. All three experts discussed ways to protect your natural hair, the importance in moisturizing your natural hair and the best ways to define your natural hair's curl and texture.
Thank you Aveda and Essence Magazine for such a powerful and inspiring event for natural hair clients. I can't wait to try my BE CURLY hair products. By the way, all Aveda products are all 100 % natural; plant-based and contain pure essential oils. Every product of Aveda has been professionally developed, clinically tested, and harvested with respect for the environment.
To get your own personal Naturally Yours hair consultation, please visit Aveda located in the Galleria mall. For more detailed information on Aveda's new products visit here: http://www.aveda.com/cms/whats_new/index.tmpl
Tippi Shorter's recommended hair tips:
• Apply product to your fingers to avoid disrupting you natural curl pattern
• Use a microfiber towel or soft t-shirt to remove excess moisture from hair
• Touch your hair as little as possible when drying your hair
• Use a diffuser instead of a blow dryer to enhance your curl
Top 5 most recommended products by the experts:
• Be Curly Curl Enhancer
• Be Curly Co-Wash
• Dry Remedy Daily Moisturizing Oil
• Brilliant Emollient Finishing Gloss
For more information, visit http://www.aveda.com/cms/whats_new/index.tmpl