Dallas ISD Education Veteran Jonathan Parker Becomes HCDE Assistant Superintendent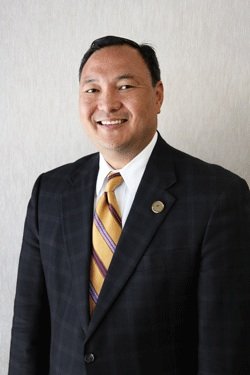 Jonathan Parker is the new assistant superintendent at Harris County Department of Education. Parker will oversee the divisions of Head Start, Therapy Services and Special Schools.
Parker is a 21-year educator and formerly served as principal of Dallas Independent School District's Benjamin Franklin Middle School. He worked in Dallas ISD as administrator and teacher since 1994.
Parker earned his bachelor's in science degree from of Prairie View A&M University and a master's in educational administration from the University of North Texas.
The assistant superintendent has relocated to Humble from Dallas. He and wife Kesha have three daughters who are enrolled in public school.
His achievements include "Principal of the Year," an award given by the Northwest Council of Parent Teacher Associations. The school he led earned six of seven Texas academic distinctions in 2014 and was named the prestigious International Baccalaureate Candidate School in 2015.
Parker said his goal in leading HCDE, which provides services to 25 Harris County school districts and citizens in Harris County, is to model and inspire excellence and to empower employees to collectively accomplish the goals of HCDE.
About Harris County Department of Education: HCDE provides education services to the general public and 25 school districts throughout Harris County and beyond. Services include adult education, programs to promote safe schools, after-school programs, Head Start, therapy services, professional development for educators, alternative certification for principals and teachers, and special schools. We offer purchasing procurement; grant development, program research and evaluation, records management, and school finance support. Since 1889, our services continue to evolve to meet the needs of our education public. Visit us at www.hcde-texas.org.